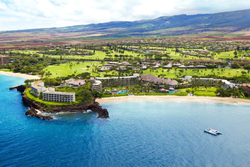 This expert faculty scheduled for this Primary Care Practitioner CME Conference will be providing evidence-based lectures to use in everyday clinical practice. --Barbara Lyons, VP CEC
Palm Coast, Florida (PRWEB) August 18, 2015
Continuing Education Company has finalized the faculty listing for the 5th Annual Primary Care Fall CME Conference being held Oct 19-23, 2015 at the Sheraton Maui Resort & Spa. The conference features an expert faculty and half day medical education sessions.
The Primary Care Fall CME Conference is designed to update primary care clinicians in rapidly changing therapeutic areas. The emphasis is on practical and useful information for clinical practice.
Barbara Lyons, VP at Continuing Education Company says "This expert faculty scheduled for this Primary Care Practitioner CME Conference will be providing evidence-based lectures to use in everyday clinical practice."
The scheduled faculty are as follows:
Jan Basile, MD , FACP, FASH
Seinsheimer Cardiovascular Health Program
Professor of Medicine
Division of General Internal Medicine/Geriatrics
Medical University of South Carolina
Charleston, SC
George C. Mejicano, MD, MS
Professor of Medicine
Senior Associate Dean for Education, School of Medicine
Division of Infectious Diseases
Oregon Health & Science University
Portland, OR
Grace Forde, MD
Director of Neurological Services
North American Partners in Pain Management
Assistant Professor of Neurology
New York University
Ronald Jendry, MD
Associate Professor of Medicine
University of Colorado Health Sciences Center School of Medicine
Department of Family Medicine
Denver, CO
John Pandolfino, MD FACG
Chief, Division of Medicine-Gastroenterology and Hepatology
Hans Popper Professor
Professor in Medicine-Gastroenterology and Hepatology
Chicago IL
Roger David Seheult, M.D.
Assistant Professor of Medicine
Loma Linda University School of Medicine
Loma Linda University School of Allied Health
Loma Linda, CA
C. Wayne Weart, PharmD
Professor, Department of Pharmacy and Clinical Sciences
Professor of Family Medicine
South Carolina College of Pharmacy
Medical University of South Carolina
Charleston, SC
Michael D. Whitaker, MD
Assistant Professor of Medicine
Division of Endocrinology
Mayo Clinic
Scottsdale, AZ
Continuing Education Company, Inc. (CEC) is an independent, non-profit, 501 (c)(3) continuing medical education organization. They have been developing and presenting continuing medical education programs for over 23 years. Their mission is to develop and provide educational opportunities to improve the skills and knowledge of medical and healthcare professionals. They accomplish this mission by offering American Academy of Family Physicians (AAFP) accredited CME lectures, symposia, and conferences.
Educational activities are developed with the guidance of Continuing Education Company's Curriculum Advisory Committee. The committee, lead by their on-staff Medical Director is comprised of physicians, pharmacists, educators who have extensive clinical and CME experience.
The mission of Continuing Education Company, Inc. (CEC) is to improve public health by developing and providing educational opportunities to advance the skills and knowledge of physicians and other healthcare professionals. This mission is accomplished by assisting healthcare professionals in assessing their educational needs and providing them with evidence-based education which meet those needs.