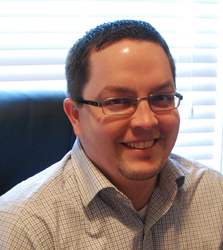 ExCM is a total extranet solution that can provide secure access to partners, vendors and employees from anywhere on the Internet.
Nashville, Tenn. (PRWEB) October 05, 2015
Leveraging SharePoint as an extranet—with collaboration that provides controlled, real-time access to content clients and partners need 24/7—will be the focus of an Oct. 7 PremierPoint Solutions' webinar titled "Making SharePoint Extranet Collaboration and Management Secure, Easy and Affordable."
The webinar begins at 11 a.m. EDT, lasts for about an hour, and includes a question and answer period.
Host Jonathan Horton will identify hurdles IT pros face when attempting to implement SharePoint as an extranet, and he'll explain how an award-winning and cost-effective add-on called Extranet Collaboration Manager for SharePoint (ExCM) gives users all the tools necessary to deliver a robust, full-featured SharePoint extranet solution for their business.
Customers, employees, partners and vendors enjoy being able to have on-demand access to the information they need from wherever they happen to be, which is why using SharePoint as an extranet platform has become so popular.
While SharePoint provides the framework to give business partners and clients access to appropriate information through extranet collaboration anytime, it does not offer an easy way to:

Deploy an extranet
Secure an extranet
Manage an extranet
Make it easy for users to use an extranet
ExCM bundles all these capabilities and more into a comprehensive yet affordable extranet solution.
"ExCM is a total extranet solution that can provide secure access to partners, vendors and employees from anywhere on the Internet," Horton said.
He noted that while Microsoft SharePoint gives users a good platform for extranet collaboration, out of the box it does not give them the tools they need to use and manage extranets well.
"Our ExCM add-on solution simplifies and streamlines the deployment, management and use of SharePoint extranets, providing all the necessary tools for secure, easy and affordable extranet management and use," he added.
With ExCM, administrators are empowered to delegate authority to power users designated as "site sponsors" who can perform routine administrative tasks such as sending invitations, adding accounts, unlocking accounts and more.
All of its features are accessible from within SharePoint itself, so there is no proprietary interface or separate program to learn.
Click here to register for the webinar.
Based in Nashville, Tenn., PremierPoint Solutions is a Microsoft Certified Partner and a nationwide leader in expert-led in-person and online public classes on SharePoint products and technologies. The company's software division professionally develops high-quality commercial add-ons for SharePoint.
###