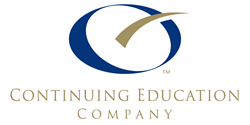 This session is more than just video. This is a form of immersive learning technology which uses video simulation and artificial intelligence to engage learners. It's real world education. -Jan Basile, MD
Palm Coast, Florida (PRWEB) August 04, 2015
Continuing Education Company (CEC) and Daiichi Sankyo Inc have awarded independent educational grants in support of an interaction simulation session entitled "NOACS: What the Evidence Shows in Managing AFib, Stroke Prevention and DVT/PE." The activity is jointly provided by Medical Learning Institute Inc. and EDUmotion US LLC.
This special activity was recently presented during CEC's summer CME medical conferences including the 19th Annual Hypertension, Diabetes and Dyslipidemia Conference, the 6th Annual Essentials in Primary Care Conferences and the 23rd Annual Primary Care Conference. The activity will also be presented at the upcoming 5th Annual Primary Fall Conference in Maui on October 22, 2015 as well as the 6th Annual Essentials in Primary Care Conference on November 12th.
The purpose of this activity is to educate primary care physicians, nurse practitioners, and physician assistants managing patients with AFib and/or DVT/PE. This educational format utilizes innovative social learning methodologies and interactive video simulations presented in a live setting. This is not a typical didactic lecture as the audience will be presented with clinical scenarios presented in an interactive movie simulation that will represent real world physician/patient situations. To support the learning objectives as portrayed in the video simulations, expert faculty will be available to engage the audience.
The goals of the activity include:

Discussing risk factors and comorbidities for patients with AF, including relationship to patient's age and likelihood of stroke.
Reviewing currently utilized pharmacologic interventions focusing on clinical benefits and "differentiators" between therapies, i.e., clinical effects and patient selection.
Comparing and contrasting AF drugs and their clinical features to existing therapeutic modalities.
Evaluating the optimal health-system use of oral NOACS the continuum of care for DVT/PE prophylaxis and treatment.
Participants will also learn to apply the ACCP's evidence-based guidelines on anticoagulant use in DVT/PE on oral NOACs that have been approved since the guidelines were published in 2012.
Jan Basile, MD and Moderator of the session says, "This session is more than just video. This is a form of immersive learning technology which uses video simulation and artificial intelligence to engage learners. It's real world education."
Continuing Education Company, Inc. (CEC) is an independent, non-profit, 501 (c)(3) continuing medical education organization. They have been developing and presenting continuing medical education programs for over 23 years. Their mission is to develop and provide educational opportunities to improve the skills and knowledge of medical and healthcare professionals. They accomplish this mission by offering American Academy of Family Physicians (AAFP) accredited CME lectures, symposia, and conferences.
Visit their website at http://www.cmemeeting.org to learn more about their continuing medical education conferences