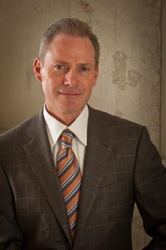 Alexandria, VA (PRWEB) February 12, 2015
Charles Fred, is serving as the 2015 chair of the board of directors for the Association for Talent Development (ATD), formerly ASTD. Fred served as chair-elect in 2014.
Charles is a best-selling author, entrepreneur, investor, and public speaker. He has devoted more than three decades of his life discovering new ways for professionals to acquire skills necessary to compete in today's knowledge-thirsty economy. Considered a pioneer in the e-learning industry, Charles has led a number of successful companies that provide learning technologies and services, and has the unique experience of being both a Group President within a Fortune 500 firm and a Founder and CEO of an Inc. 500 company. His best-selling book, "Breakaway," is credited with transforming learning strategies for high-growth organizations and is consistently used for instructional design curricula at major universities. Today, as the CEO of Modern Teacher, Charles is taking his expertise and experience and devoting his time to help teachers reinvent the classroom. Charles is also the founder of Magnusson-Skor, a research firm dedicated to helping business owners make the transition to chief executives.
Mr. Fred leads the Association's board, members of which include:

Rob Green, Director, Amazon Marketplace, Amazon
Tony Bingham, President and CEO, ATD
Gail Baity, Director, Workforce Development & Learning, Corning
Melissa Daimler, Head of Organization Effectiveness & Learning, Twitter
Jenny Dearborn, Chief Learning Officer and Senior Vice President, SAP
Rick Kerner, Training and Media Specialist, Victaulic
Doug Kirkpatrick, Organizational Change Consultant
Mary McNevin, Chief Learning Officer, Signature HealthCARE
Brian Miller, Senior Director of Learning & Development, Gilead Sciences
Terri Pearce, Executive Vice President, Human Resources, HSBC USA
About ATD
The Association for Talent Development (ATD), formerly ASTD, is the world's largest association dedicated to those who develop talent in organizations. These professionals help others achieve their full potential by improving their knowledge, skills, and abilities. ATD's members come from more than 120 countries and work in public and private organizations in every industry sector. ATD supports the work of professionals locally in more than 125 chapters, international strategic partners, and global member networks.