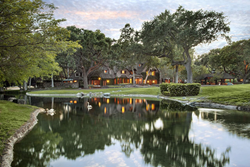 Pompano Beach, Florida (PRWEB) December 28, 2015
TopTenRealEstateDeals.com has the scoop on the Top 10 Celebrity Homes for sale in 2015.
"2015's Top 10 Celebrity Homes For Sale"
Throughout 2015, many of the world's top superstars tried to sell their glamorous homes. From Beverly Hills to St. Tropez, Martha's Vineyard and New York City, there was a celebrity property on sale for almost anyone who is extremely wealthy.
In 2001, Johnny Depp bought an entire French village near St. Tropez. He spent millions renovating the buildings over a period of 15 years during his relationship with French actress and singer Vanessa Paradis. Depp sold his village in 2015 for close to the asking price of $25 million.
Michael Jackson's Neverland will never be forgotten by his fans, but the ranch has been stripped of most of Michael's toys including his animals and carnival rides. Jackson's former home was restored to the original Sycamore Valley Ranch and put on the market in 2015. It is still available at the unchanged asking price of $100 million.
In 1973, Bob and Dolores Hope asked John Lautner to design their dream home in Palm Springs, a massive home referred to as the volcano or spaceship house. Originally listed in 2013 at $50 million, it has experienced price cuts to $34 million and to $25 million which has gone unchanged for the last year, still looking for that special buyer.
In 2007, the Billy Cyrus family moved from their 500-acre Tennessee farm to a new home in Toluca Lake, California - an easy commute to the Disney studios for Billy and Miley. The home was where Miley spent most of her teen years. After the series was over, the family moved back to Tennessee and the home was placed in a trust for her. In 2015, Miley put it on the market at $5.995 million and sold it for the full asking price.
One of the prettiest vacation spots for the Obama family summer vacation was a private compound on Chilmark Pond in Martha's Vineyard that was the President's 2013 vacation rental. With views over the pond and crashing waves on the beach just a short row boat ride away, the home went on the market in 2015 listed at $22.5 million, now reduced to $19.125 million.
Rounding out 2015's Top 10 Celebrity Homes, Jeff Bridges is selling the 19.5-acre Tuscan-style family estate in Montecito, California where they raised their three daughters, asking $29.5 million. The Beverly Hills mansion that was the Danny Thomas family home for 30 years is on the market - one of the most expensive homes in the United States at $135 million. Bing Crosby picked the Coachella Valley in Southern California with its twelve golf courses for his vacation retreat - now for sale at $5 million. Tyler Perry put his Atlanta mansion with 34,688 square feet on 17 acres with views over the Chattahoochee River on the market in 2015 asking $25 million. And Lauren Bacall's home in The Dakota in Manhattan was originally priced at $26 million and recently sold for $21 million.
For more information and photos of 2015's Top 10 Celebrity Homes, visit TopTenRealEstateDeals.com.