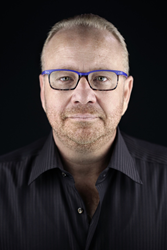 We consider this award a tremendous honor!
Coconut Grove, Florida (PRWEB) October 09, 2015
Rafael Marrero & Company is a nationally certified and leading Minority Business Enterprise (MBE) specializing in vendor and project management services. They engage in the business of assisting veteran owned, woman owned, and minority owned small businesses to become strategic suppliers in the state and federal supply chain through certifications and assist them in increasing their capacity through well-defined growth plans. Rafael Marrero & Company works with organizations identifying which government sectors are the most appropriate for their firms and provides a detailed plan of action. For enterprise size firms they offer supplier diversity managed services to develop and advance their vendor management program techniques and training as well as future growth and capacity planning for the entire organization.
The Coconut Grove Award Program is an annual awards program honoring the achievements and accomplishments of local businesses throughout the Coconut Grove area. Recognition is given to those companies that have shown the ability to use their best practices and implement programs to generate competitive advantages and long-term value.
The 2014 Coconut Grove Award Program focuses on quality, not quantity. Winners are determined based on the information gathered both internally by the Coconut Grove Award Program and data provided by third parties.
Said CEO and founder Rafael Marrero, Stanford Certified Project Manager and Certified Six Sigma Black Belt Professional: "The Coconut Grove Award Program was established to recognize the best of local businesses in our community. Our firm recruits the finest Project Managers from multiple industries- including: Public Safety, Healthcare, Construction, Telecommunications, and the Alternative Energy sectors to deliver scope compliant projects safely, on time, and within quality and budget. This award was such a great surprise. We consider this award a tremendous honor."
About Rafael Marrero & Company
Rafael Marrero & Company helps companies "Get their Ducks in a Row" by offering a variety of skills and services for large companies and small suppliers focused on Vendor Management, Project Management, Supplier Diversity and Working Capital Solutions:

Specialized Federal Marketing and Business Development
Vendor Management
Project and Program Management
Working Capital Solutions
Supplier Diversity Consulting
Certification Services
Corporate and technical Training
Proposal and Grant Management
The firm's professional accolades in 2015 include: securing Better Business Bureau (BBB) accreditation with an A+ Rating, and nominations for the coveted 2015 Supplier of the Year Award by the Southern Florida Minority Supplier Development Council as well as the prestigious "Doing Good While Doing Well" humanitarian award.