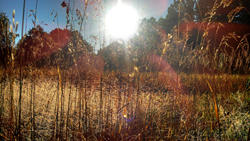 Maybe our exceptionalism keeps changing (like us) and maybe we'll continue to find it – in how we treat the other.
Chicago, IL (PRWEB) February 28, 2015
"Billie Holliday recorded Strange Fruit, a song about lynching, in 1939," William Abens noted, "and it's a strange song about a strange America – one that didn't see itself in the other."
In American Exceptionalism II: Sandburg, Holiday and Strange Fruit ~ An Abens Special new on the Bryan William Brickner Blog, Ew Publishing editor William Abens honors American history via Carl Sandburg's book The Chicago Race Riots, July, 1919. Abens notes the racial politics of America, not just Chicago, 100 years ago through the words of Sandburg, an Illinoisan and three-time Pulitzer Prize winner – two for poetry and one for a biography on Abraham Lincoln.
"A brief background of the times," Abens offered, "would include the race riots across America in 1919 as well as the efforts of prominent African-Americans who tried to get an anti-lynching law passed, to no avail, until 1964 when President Johnson signed the Civil Rights Act, giving some teeth to a citizen's right to live."
Black History Month is celebrated annually in the United States, Canada and the United Kingdom in honor of the African diaspora (movement of people). As Sandburg notes, in 1919 America, the movement from the "Black Belt" to other parts of the United States was not always done freely; often it was precipitated and fostered by violence.
"Exceptional Americans hail from these times," continued Abens, "names you may know (or might want to) including Jack Johnson, Paul Robeson, Josephine Baker, and Billie Holiday – all greats on the All-time Anybody's list."
"Sandburg, like the artists just mentioned, saw the other," closed Abens, "and perhaps that's the elusive American Exceptionalism people keep talking about: maybe our exceptionalism keeps changing (like us) and maybe we'll continue to find it – in how we treat the other."
The Bryan William Brickner Blog is a collection of published works and press coverage and an ongoing resource for the political science of constitutions and the biological science of receptors.
Next Ew Publishing: International Women's Day (Sunday 8 March) and the theme Make It Happen, a Hannah Arendt Footnotes (AF2) posting on Saturday 7 March.