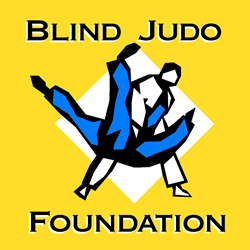 One's dignity may be assaulted, vandalized and cruelly mocked, but it can never be taken away unless it is surrendered....Michael J. Fox
Redmond, WA (PRWEB) October 12, 2015
Cahill's Judo Academy is becoming part of the solution to the problem of bullying. By teaching Judo to blind and visually impaired athletes of the Blind Judo Foundation alongside sighted athletes, their students are becoming champions against bullying. On the mat, athletes learn more than the art of self defense.
They are taught to respect one another and accept differences which helps reduce bullying behavior. In addition, the sport promotes the development of confidence, character, commitment, humility, and responsibility for one's action, decreasing the tendency for someone to bully or become the target of a bully.
"Ten years ago many people still looked at bullying as an accepted rite of childhood passage, just a part of growing up. We now know that bullying has serious implications such as school avoidance, and physical and emotional health issues" says Julie Hertzog, Director of the PACER's National Bullying Prevention Center.
The Blind Judo Foundation has supported the National Bullying Prevention Center as a Champion – Supporting and Promoting Bullying Prevention at Cahill's Judo Academy. When a blind, visually impaired, disabled or sighted athlete alike decides to learn and train in the sport of Judo, they will be welcomed and respected as a fellow Judoka (Judo athlete) without fears of being bullying.
Coach Cahill, Principal of Cahill's Judo Academy and Co-Founder of the Blind Judo Foundation goes on to say "We need to raise the alarm with children, parents, teachers, coaches and leaders that there is no place for bullying."
Ron C. Peck, Co-Founder of the Blind Judo Foundation goes on to say, "Researchers have discovered that students with disabilities like our blind and visually impaired athletes were more worried about school safety and being injured or harassed by other peers compared to students without a disability." "Learning the sport of Judo builds confidence, character, commitment, humility, respect and responsibility. There is no room for bullying" continues Peck.
More importantly the coaches, instructors and support staff at the Academy are fully aware of bullying and have a zero tolerance for any bullying while training, practicing and employing the skills of Judo on or off the mat.
"The effects of bullying are devastating and felt around the world" says Dr. Barbara Lavi, a Clinical Psychologist and Associate of the Blind Judo Foundation.
To learn more about the Prevention Center and the resources available consider visiting the PACER website. There are many tools and resources available to you not only to recognize October as National Bullying Prevention Month but to put an end to bullying throughout the whole year. Make a difference!
About us:
The Blind Judo Foundation is a nonprofit 501(c) (3) organization that introduces and trains blind and visually impaired children, young adults and returning blind and visually impaired military men and women in the sport of Judo. Supporting our blind athletes to train, travel and compete relies upon tax-exempt donations.
All members of the Blind Judo Foundation are volunteers. A select few of our elite athletes go on to represent the USA as members of the US Paralympic (not to be confused with Special Olympics) Judo Team. Check out the Foundation and our Facebook page at http://www.facebook.com/BlindJudoFoundation or by contacting Ron C. Peck at roncpeck(at)blindjudofoundation(dot)org and 1-425-444-8256. Or Coach Willy Cahill at dave1(at)sbcglobal(dot)net and 1-650-589-0724