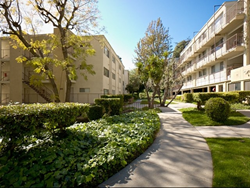 "Our dedication to increasing the value of our clients' assets is the secret to our own success and growth." Sara D'Elia, CEO The REMM Group
Tustin, CA (PRWEB) January 14, 2016
The REMM Group announced today that they added a total of 21 multifamily properties to their management portfolio in 2015. The total includes three additional Southern California properties added this December: Morton Gardens Apartment Homes at 1825 Morton Avenue Los Angeles in the Echo Park neighborhood, Tuscany Villas at 1935 E. Garvey Avenue N. West Covina, and The Montecito at Sunset Junction located at 1026 Sanborn Avenue in Silver Lake.
When asked how they achieved the growth, The REMM Group CEO, Sara D'Elia said, "Dedication to increasing the value of our clients' assets is the secret to our own success and growth." She added, "I am personally involved in asset walks and capital improvement meetings. Property owners want focused attention from management, the most sophisticated software tools, and a highly experienced team. We provide that full package"
CFO Shawn Conerty says the numbers The REMM Group is most excited about are the ones they report to property owners: "Properties that were under management with The REMM Group for all of 2014, saw rental rate increases that averaged more than double the anticipated national average for 2015. The multifamily properties we manage saw net rental income rise 10.21%. The growth in ancillary income (laundry, vending, storage, parking, utility, etc.) was up 24.38%, giving a total increase of 11.37% in total rental revenue. That equated to growth of almost 2.5 million dollars for those properties." According to Axiometrics, Inc. December 21st press release the 2015 national year-to-date (YTD) effective rent growth was 4.8% in November.
In fourth quarter The REMM Group also added management of Gateway Village Center at 1641 Edinger Ave, in Tustin California. The 75,373 sqft mixed-use center is home to a Starbucks, T-Mobile, restaurants, service businesses.
The REMM Group currently manages thirty five multifamily communities and forty retail, industrial, office, and mixed use commercial properties in Southern California. "Our growth is substantial but also strategic," said REMM COO Christine Dales, "We make sure the asset and owner's objectives are aligned with our core business practices. That is how we achieve sustained growth and maintain our high level of client service. In the last few months we have noticed increased interest in our commercial management services and are planing for both our commercial and multifamily portfolios to continue to grow robustly next year."
The REMM Group is a locally owned, third-party property management company that began in 1978. They provide real estate management for industrial, office, retail, and multifamily properties. The REMM Group was acquired two years ago by three new owners, Sara D'Elia, Christine Dales, and Shawn Conerty. All three have extensive experience in property management. The REMM Group was awarded the 2013 Accredited Management Organization of the Year by the Institute of Real Estate Management for Orange County (IREM-OC). The REMM Group's corporate office is located at 15991 Red Hill Ave. Ste. 200 Tustin, CA 92780.
For additional information on the news that is subject of this release, contact Sara D'Elia at (714) 974-1010 x213, sdelia(at)remmgroup(dot)com, or visit http://www.remmgroup.com.