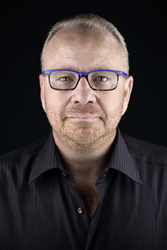 I am looking forward to working with this distinguished group of business leaders.
Coconut Grove, FL (PRWEB) November 12, 2015
Rafael Marrero, Founder and CEO of Rafael Marrero & Company, has been appointed by the Southern Florida Minority Supplier Development Council's (SFMSDC) MBE Input Committee as Chair for Federal Government Contracting, the first to chair this Industry Group for the Minority Business Enterprise (MBE) Input Committee for Federal Government Contracting. This committee is the SFMSDC's think tank on Federal Government Contracting supporting the small business community in South Florida. The mission of the Southern Florida Minority Supplier Development Council is to link Corporations and Government Agencies with Minority Business Enterprises (MBEs) to foster small business development and expansion.
Rafael Marrero & Company has headquarters in Coconut Grove, Florida, branches in the Midwest, and West Coast (San Diego, CA) and is a nationally certified Minority Business Enterprise assisting Veteran-Owned, Minority, Women, and Small Businesses become strategic suppliers in the private and public sectors. Founder and CEO Rafael Marrero is a Stanford and Cornell University trained senior executive and acclaimed management consultant. He has 30-plus years diversified experience in multiple verticals including: government contracting solutions, telecommunications, construction, information technology, professional services, renewable energy, and high-tech environments. Mr. Marrero was most recently the Chief of Staff and Vice President of Corporate Vendor Management, Contracts, and Supply Chain and Procurement for MasTec Network Solutions, a division of MasTec a $4.5 billion firm with 18,000 employees and more than 425 office locations across the US. There he was responsible for sourcing, vetting, and managing 700+ suppliers and subcontractors nationwide representing $1.5 billion in projects on behalf of AT&T, Verizon Wireless, T-Mobile, and Sprint.
Mr. Marrero on notification of this award; "it was a wonderful shock and surprise that I was chosen from among all of the hundreds of companies and thousands of industry experts. I am looking forward to working with this distinguished group of business leaders in developing thought leadership and best practices for my small business brethren. It is my passion to help small business owners compete and win in the Federal supply chain."
About Rafael Marrero & Company
Heralded as "Best Management Consulting Company in Coconut Grove" (Miami) for two consecutive years (2014 and 2015), Rafael Marrero & Company helps companies "Get their Ducks in a Row" by offering a variety of skills and services tailored for both large companies and small suppliers focused on Vendor Management, Project Management, Procurement Consulting, Supplier Diversity and Working Capital Solutions:
Specialized Government Marketing and Business Development
Vendor Management
Contract Management
Proposal Management
Project & Program Management
Quality Management System (QMS) design and development
Safety Management- Zero Injury Culture
Certification Services (Fed, State, Local)
Supplier Diversity Consulting
Working Capital Solutions
Corporate and Technical Training
The firm's professional accolades in 2015 include: Securing Better Business Bureau (BBB®) accreditation with an A+ Rating as well as nominations for the coveted 2015 "MBE Supplier of the Year" Award and the prestigious "Doing Well While Doing Good®" Humanitarian Award granted by the Southern Florida Minority Supplier Development Council.