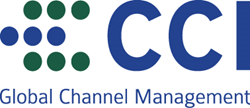 Complex or cumbersome processes for partners is the number one challenge vendor teams face today.
Novato, California (PRWEB) April 16, 2015
CCI Global Channel Management, the world's leading provider of financial incentives, MDF and joint planning management software for major tech and telecom vendors, has released the results of its latest industry benchmark survey of channel vendor programs in software, hardware, and telecommunications industries.
The study explores:

How the top IT vendors in each segment focus their channel marketing tactics; now and through the coming year.
Assessment of the state of channel marketing automation, including how channel vendors automate their processes, capture and share information, and utilize partner data.
How channel organizations are investing their limited budgets in various partner incentive approaches: MDF, Co-op, SPIFs, rebates, loyalty points, and more.
How technology vendors of different sizes tend to operate their channel programs and invest their budgets differently.
And numerous other topics.
Among the findings, the study revealed that 40% of vendor channel professionals admitted not having adequate access to the program and partner data needed to make informed decisions on a daily basis. Additionally, vendor channel professionals ranked "complex or cumbersome processes for partners" as the number one challenge their teams face today.
Live Webinar
For this year's benchmark study, CCI has expanded their analysis to examine key channel trends in three segments: software, hardware, and telecom.
In addition to making the full 37 page summary white paper available for free on their website at channelmanagement.com, Steven Kellam, CCI's SVP of Sales and Marketing, will be hosting a free, live webinar event highlighting the results of the study as they pertain to these key provider types. Participants can register online here.
2015 Channel Benchmark Study – Current Trends in Channel Incentive Programs
Wednesday, June 3, 2015 at 10am PST:

How are cloud and virtualization effecting how software channel vendors engage with partners and fund programs?
How are major hardware and device manufacturers balancing the need to expand their offerings without alienating their traditional resellers and distributors?
How are the major wireless and cable channel vendors fairing in their quest to seize IT channel market share from the traditional titans of global technology?
About CCI
CCI is a software and managed services company that provides channel expertise, program support services, and technology to create and manage global channel programs that engage partners, simplify channel management, and significantly increase operational efficiency. CCI helps many of the most successful companies in the world – including EMC, VMware, Avaya, Brocade, Emerson, Cox Communications, Google, Siemens, Sony, Verizon, Xerox and more – turn their channel programs into a key competitive advantage. Founded in 1983, CCI is based in the San Francisco Bay Area, with sales and client management offices worldwide. For more information, visit http://www.channelmanagement.com or subscribe to the Channel Champion blog.