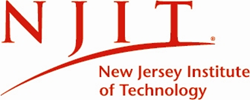 Newark, NJ (PRWEB) February 06, 2015
WHO: David Childs FAIA, chief designer for One World Trade Center and chairman emeritus and consulting design partner at Skidmore, Owings & Merrill (SOM), will discuss resilient design Feb. 11, 2015 at New Jersey Institute of Technology (NJIT). Presented by NJIT's Center for Resilient Design, the conversation will be led by Urs Gauchat, Dean of the College of Architecture and Design. Joining Childs will be Julie Hiromoto AIA, LEED AP, BD+C, an associate at SOM who worked with him on One WTC.
WHAT: "A Conversation with David Childs FAIA," which kicks off the Spring 2015 College of Architecture and Design Lecture Series, will include a screening of the PBS NOVA video "Ground Zero Supertower" followed by a reception. The event is free and open to the public. AIA and LEED AP CEUs will be available.
WHEN: Wednesday, February 11, 2014
4 p.m.: "Ground Zero Supertower" screening
5 p.m.: Reception
6 p.m. Conversation
WHERE: Weston Hall 1, located in the College of Architecture and Design on the NJIT campus. For directions, visit http://www.njit.edu/about/visit/gettingtonjit.php.
WHY: "NJIT and the Center for Resilient Design are pleased to host this most important conversation about resilient design," said Thomas Dallessio, Director of the Center for Resilient Design at NJIT. "As the architect of One World Trade Center, David Childs faced head-on the challenges of economic, environmental and social resiliency. He brings a wealth of knowledge and experience, and will help students, faculty, professional designers and guests better understand ways to make buildings and communities more resilient."
CONTACT: Thomas Dallessio at thomas.g.dallessio(at)njit(dot)edu or call 973.596.5872.
About NJIT
One of the nation's leading public technological universities, New Jersey Institute of Technology (NJIT) is a top-tier research university that prepares students to become leaders in the technology-dependent economy of the 21st century. NJIT's multidisciplinary curriculum and computing-intensive approach to education provide technological proficiency, business acumen and leadership skills. With an enrollment of more than 10,000 graduate and undergraduate students, NJIT offers small-campus intimacy with the resources of a major public research university. NJIT is a global leader in such fields as solar research, nanotechnology, resilient design, tissue engineering, and cyber-security, in addition to others. NJIT ranks fifth among U.S. polytechnic universities in research expenditures, topping $110 million, and is among the top 1 percent of public colleges and universities in return on educational investment, according to Payscale.com.