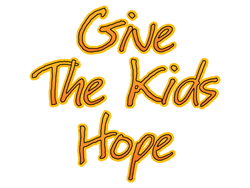 Proceeds will benefit Give the Kids Hope Foundation to support programs for underprivileged children in New Jersey
Little Falls, NJ (PRWEB) May 13, 2015
MEDIA ADVISORY:
Interview, broadcast and photography opportunities will be available with NFL players and others prior to shotgun start or during post-event cocktail hour; details below.
Who: Give the Kids Hope Foundation, Inc.
What: Will hold its sixth annual David Harris Gold Invitational
Where: Green Brook Country Club, 100 Greenbrook Road, North Caldwell, New Jersey 07006
When: Thursday, May 14, 2015 at 11:00 am -7:00 pm
Note: * BEST opportunity for player interviews will be at 11 a.m. prior to the shotgun start OR during the cocktail hour at 5:30 p.m. To be added to the press list contact Maria Paladino-Fitz at 973-931-4111 or maria(at)mymediaconsultants(dot)com.
Proceeds from the golf fundraiser will be used in large part for repairs and renovations of the indoor campers' lounge at Camp Hope in West Milford, N.J., where over 2700 underprivileged children attend camp at no cost every summer.
SIGNIFICANCE: Several confirmed NY JETS players and other celebrity guests will be attending the David Harris Golf Invitational and evening dinner and awards ceremony in support of Give the Kids Hope Foundation; this is the foundation's major annual fundraiser to benefit disadvantaged children in North Jersey.

David Harris and head coach Todd Bowles, along with D'Brickashaw Ferguson, Demario Davis, Darelle Revis, Eric Decker and Geno Smith (among others) will be there in support, as well as Super Bowl XXV MVP Ottis Anderson and other surprise celebrity guests.
Many generous donations of autographed sports memorabilia for the evening auction will be on display including footballs, jerseys, cleats and helmets to help raise funds for this worthy cause.
Among the contests this year are a $10,000 60' putt, a $100,000 Shootout and hole-in-one prizes that include a 2015 Chevrolet Corvette and a 2015 Chevrolet Camaro SS, sponsored by Schumacher Chevrolet of Clifton, Little Falls and Denville, N.J.
For more information about the foundation, visit http://www.GiveTheKidsHope.org.
About Give the Kids Hope Foundation, Inc.,
Give the Kids Hope Foundation, Inc., is a 501(c)3 charitable organization that directly benefits underprivileged children in New Jersey. The foundation has set a goal in 2015 to renovate the campers' lounge at Camp Hope in West Milford, NJ where over 2,700 underprivileged children from North Jersey attend at no cost every summer.
The foundation was started in 2009 by Stephen Tilton Jr. and Judith Schumacher-Tilton of Schumacher Chevrolet Auto Group, to provide less fortunate children the opportunity for recreational and educational activities that they might not otherwise have, including a chance to go to summer camp and sing by a campfire, take a nature walk or enjoy an educational trip to the zoo.
David Harris has become the face of Give the Kids Hope Foundation, inspiring many less fortunate youngsters with his enthusiastic participation and recalling that his own humble upbringing led him to become involved. For more information about Give the Kids Hope Foundation, Inc. contact Stephen Tilton Jr., President at info(at)givethekidshope(dot)org or 973-256-1065.