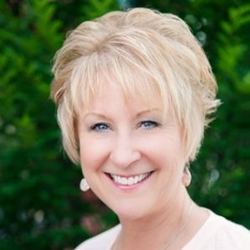 Employers are looking for a different approach to weight management programs for their employees that will drive outcomes and accountability. Empowris has the solution to meet people where they are and assist them with developing a healthier lifestyle
St. Paul, MN (PRWEB) September 30, 2015
Empowris has announced the hiring of Jackie Ireland as their Executive Director. In this role, Jackie will oversee strategic planning, leadership and corporate expansion nationwide. Jackie comes to Empowris with over twenty years of corporate wellness management and understands the changing climate of wellness and what employers are looking for today.
"I accepted this role at Empowris because of the passion and forward thinking of its executive board and staff. Employers are looking for a different approach to weight management for their employees that will drive outcomes and accountability. Empowris offers a unique solution to meet people where they are and assist them with developing a healthier lifestyle," says Jackie Ireland.
Empowris has developed networks in over 40 states and continues to expand network coverage to accommodate varying employee population sizes.
For more information on Empowris and its unique weight management platform please contact Director of Sales, Dave Lange at dlange(at)empowris(dot)com or (651) 287-4749.
About Empowris
Empowris offers a new approach to corporate health and wellness programs - a qualified, accountable marketplace of a community's top weight management programs, designed to drive employee engagement and healthy outcomes. Through the application of best practice guidelines, Empowris ensures that employees are using programs designed for results. You can visit Empowris at http://www.empowris.com to learn more and to view a two minute video that highlights just a few ways Empowris is bringing accountability and transparency to corporate wellness.