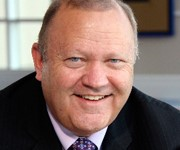 NIGP's Forum is a venue for an open discussion by public administrators on the value that strategic practices bring to governments and their communities.
Herndon, VA (PRWEB) July 31, 2015
Kansas City Convention Center, August 1, 2015 -- In a climate of general financial optimism for state governments, over 900 public procurement officials from the United States, Canada, Italy, Saudi Arabia and Australia will meet over five days to confer and exchange experiences that bring greatest value to the monies spent by government entities.
Procurement's strategic role in the financial health of organizations has been slow to gain recognition in the public sector, but that may be changing as a result of the Great Recession and the success of government agencies as they realize savings and optimization gains through more effective engagement of procurement in overall agency planning and operating practices. The City of Houston, Texas, and Washington State's Department of Transportation are strong examples of procurement's contribution as each agency documented over $9.5 million in savings on budgetary spend of $386,000,000 and $431,000,000, respectively.
Leveraging procurement's strategic organizational value is the focus of a keynote panel discussion, "Public Procurement's Compelling Role in Government," on Wednesday, August 5th from 1:15PM – 2:15PM at the Kansas City Convention Center. Julia Burrows, Director of e.Republic's Governing Institute will moderate a diverse panel of senior government and business leaders from the Kansas City area, Chicago and California. Ben Hart, Government Finance Officers Association, Wichita, KS; Becky Salter, SPHR, IPMA-CP, SHRM-SCP, Director of Human Resources, City of Olathe, KS; Todd Sander, VIP of Research & Executive Director, Center for Digital Government, Folsom, CA; and Jamie Rhee, Chief Procurement Officer, City of Chicago, IL.
"NIGP's Forum is a venue for an open discussion by public administrators on the value that strategic practices bring to governments and their communities." Rick Grimm, NIGP CEO. "While the relative urgency of fiscal responsibility may seem to rise and fall with overall economic conditions, procurement professionals consistently maintain a stewardship approach to the use of tax dollars. This forum and the exchange of professional knowledge that takes place here, greatly contributes to their success improving the value of every dollar expended."
This philosophy resonates with the City of Kansas City Procurement Services Division. Their website declares, "The City of Kansas City Procurement Services Division strives to bring the greatest value and service to the City and to be a reliable and capable partner in the acquisition of goods, services, design and construction."
In addition to the City of Kansas City, agencies from Kansas City's surrounds and the region are well represented at NIGP's Forum. Sixty-three area agencies will join the more 400 participating agencies, including procurement officials from departments with the State of Missouri, the State of Kansas, DOTs, cities, towns, schools and universities.
Collectively, NIGP Forum's delegates represent almost 10 percent of the total U.S. government spending under procurement authority. In the United States, the total government spend under procurement authority is approximately $2.9 trillion. The NIGP delegation is responsible for government spending close to $250 billion.
For more information about NIGP's Forum view the NIGP Forum Program Guide.
###
NIGP: The Institute for Public Procurement
NIGP: The Institute for Public Procurement annually hosts this largest of North American conferences exclusively for procurement-focused public administrators. Since 1944, the Institute has been developing, supporting and promoting the public procurement profession through premier educational and research programs, professional support, technical services and advocacy initiatives that benefit members and constituents. With over 15,000 professionals from more than 3,000 local, state, provincial and federal government contracting agencies across the United States, Canada and countries outside of North America., NIGP is international in its reach.
http://www.nigp.org