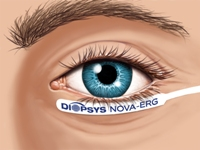 Pine Brook, NJ (PRWEB) January 20, 2015
Since the month of January is National Glaucoma Awareness month, the World Glaucoma Association Consensus Series has published a list of pearls for practicing eye care professionals to keep in mind when treating or testing for glaucoma progression.
One principle is that progression detected by functional testing means will not always be corroborated using structural tests and vice-versa. This has been demonstrated in a study per the National Institutes of Health and Bascom Palmer Eye Institute, University of Miami Miller School of Medicine, Miami FL which followed glaucoma suspects for at least four years. Patients underwent the functional test called pattern electroretinography (PERG), optical coherence tomography (OCT) which is a structural test and automated perimetry testing at 6 month intervals. Comparisons were made between changes in all testing. The study concluded that pattern PERG signals anticipates an equivalent loss of OCT signal by as many as 8 years.
Another principle published is that both optic nerve structure and function should be evaluated for the detection of glaucomatous progression and that no specific test can be regarded as the perfect reference standard for detection of glaucomatous structural and/or functional progression.
Glaucoma is called "the sneak thief of sight" since there are no symptoms and once a patient's sight is lost, it's permanent. Over 2.7 million people in the United States over the age of 40 have been diagnosed with glaucoma. The National Eye Institute projects this number to reach 4.2 million by 2030.
The Diopsys® NOVA Vision Testing System can play an important role in the eye care professional's diagnostic armamentarium. The Diopsys® NOVA VEP and Diopsys ®NOVA ERG tests are objective functional tests that provide information that can be used for early detection of glaucoma. Diopsys tests used in conjunction with other functional and structural tests can help identify disease absent of symptoms and help identify location of the disease.
About Diopsys®
Diopsys, Inc. is a medical instrumentation company specializing in developing office-based, non-invasive electrophysiology vision testing equipment utilizing Visual Evoked Potential (VEP) and pattern Electrophysiology (pERG). Diopsys has patented the Diopsys® NOVA-VEP and Diopsys® NOVA-ERG Vision Testing System and markets to ophthalmologists and optometrists to help in the detection, diagnosis and treatment of optic nerve and neuro-visual disorders including Glaucoma, Age-Related Macular Degeneration, Diabetic Retinopathy, Diabetic Macular Edema, Toxic Maculopathies and Multiple Sclerosis.