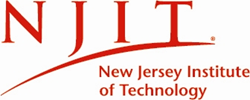 Newark, NJ (PRWEB) September 28, 2015
What: NJIT will break ground on a $19 million state-of-the-art research facility designed to foster interdisciplinary collaboration in fields ranging from biomedical engineering and the biological sciences to electrical engineering and healthcare technologies.
When: Thurs., Oct. 1, 2015 at 1 p.m.
Where: 154 Summit St., Newark, N.J. (Adjacent to the NJIT parking garage)
Who: Speakers will include NJIT President Joel S. Bloom; Provost Fadi P. Deek; Dr. Vincent L. DeCaprio, vice-chair of the NJIT Board of Trustees and president (ret.) of Vyteris, Inc.; Dr. Donald J. Kyle, vice president of discovery research and non-clinical sciences for Purdue Pharma; Pamela G. Hitscherich, a biomedical engineering Ph.D. student; and state officials
Background: Slated for completion in 2016, the four-story Life Sciences and Engineering Building will house 24,500 sq. ft. of new wet and dry laboratories, offices and collaborative spaces that are connected at each level to the adjoining Otto H. York Center for Environmental Engineering and Science. About $13.5 million of the cost was funded by the State of New Jersey Higher Education Capital Facilities Grant Programs. Designed by NK Architects of Morristown, the new facility is part of a $300 million campus-wide capital building program that is transforming research, teaching and campus life at NJIT.
Research conducted in the new facility will build on NJIT's transdisciplinary strengths in engineering and the life sciences toward the development of new applications in clinical healthcare, therapeutic interventions and pharmaceutical drug development. NJIT researchers and their collaborators will focus primarily on three areas: biotechnology; biosensors and medical devices; and nanotechnologies for lab-on-a-chip.
About NJIT
One of the nation's leading public technological universities, New Jersey Institute of Technology (NJIT) is a top-tier research university that prepares students to become leaders in the technology-dependent economy of the 21st century. NJIT's multidisciplinary curriculum and computing-intensive approach to education provide technological proficiency, business acumen and leadership skills. With an enrollment of 11,000 graduate and undergraduate students, NJIT offers small-campus intimacy with the resources of a major public research university. NJIT is a global leader in such fields as solar research, nanotechnology, resilient design, tissue engineering and cyber-security, in addition to others. NJIT ranks fifth among U.S. polytechnic universities in research expenditures, topping $110 million, and is among the top 1 percent of public colleges and universities in return on educational investment, according to Payscale.com.