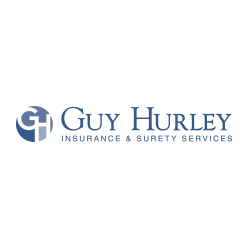 (Guy Hurley is) a whole firm of surety and insurance experts who fight for the best interests of our clients.
Troy, Michigan (PRWEB) August 24, 2015
As a leading surety and insurance firm, Guy Hurley, Blaser & Heuer has grown by offering excellent service, proven results, and exceptional expertise. With a team of seasoned professionals, the company literally built its name on the partners who founded and run the business.
The Guy Hurley brand honors this heritage, while advancing the mission and services of the firm. The company has continued to grow in the past several years, and now has adapted the brand in order to retain versatility as the company is gaining prominence in new geographic markets.
"As years have gone by, we've found that the company name represents more than the names of the founding principals," stated Paul Hurley, President of Guy Hurley. "Guy Hurley Blaser & Heuer is no longer just associated with Tom Guy, Roger Blaser, Robert Heuer or myself; it's come to represent a whole firm of surety and insurance experts who fight for the best interests of our clients."
Robert Heuer, Vice President of Guy Hurley concurs: "As we've discussed updating our brand, it became very clear that we needed a name that clearly communicates who we are more than we needed a name that honors our founders. The new brand retains some of our past identity while clearly communicating what we do. I couldn't be happier with the strategic direction we've taken with this new brand."
The updated brand includes a new logo. The colors and style of the logo were chosen intentionally to signify important aspects of Guy Hurley. The brand now has a distinct look and imprint, but is clearly an evolution, and not a departure from the Guy Hurley Blaser & Heuer brand. The brand will help Guy Hurley communicate their core values of business: Integrity, Dedication, Professionalism, Commitment to Excellence, and Passion.
Guy Hurley is a highly respected independent insurance and surety brokerage firm with offices in Troy, Michigan and Sarasota, Florida. The firm is one of the top surety bond producers in the markets they serve, including a significant presence in the construction, real estate, manufacturing, and technology sectors.
For more information, contact Guy Hurley at 248-519-1400 or info(at)ghbh(dot)com.