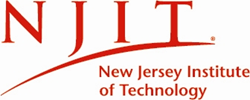 Newark, NJ (PRWEB) November 03, 2015
WHO: Approximately 200 graduate and undergraduate students representing NJIT and other participating colleges and universities will participate in a 24-hour hackathon organized and hosted by NJIT's Association of Computing Machinery (ACM) student chapter and the College of Computing Sciences (CCS) Nov. 7 - 8.
WHAT: Teams of computer programmers and software developers will be glued to their laptops, working collaboratively to use open source frameworks to build new Web and mobile applications and services. The top three winners will be awarded cash prizes: $1,500 for first place; $1,000 for second place; and $500 for third place.
WHEN: Saturday, Nov. 7, 2015

11 a.m.: Check-in
12 p.m.: Lunch
1 p.m.: Welcome and opening remarks
2:30 p.m.: Hacking begins
7 p.m.: Dinner
9:30 p.m.: Snacks and Desserts
Sunday, Nov. 8, 2015

8:00-10 a.m.: Breakfast
12:00-1 p.m.: Lunch
2:30 p.m.: Hacking ends
2:30 - 4 p.m.: Judging
4 p.m.: Prizes, awards and closing ceremony
WHERE: NJIT Campus Center (Ballrooms A & B). For directions, visit njit.edu/about/visit/gettingtonjit.php.
WHY: "Hackathons give students an experience they won't encounter anywhere else," assures ACM vice president Eduardo Preciado, who worked with the official student hackathon league, Major League Hacking, to secure resources and supplies for the event. "You're given 24 hours to bang out an entire project from scratch. It gives participants an example of nonstop crunch time. You're not expected to have the most efficient or beautiful code, but more of a 'hacky' project. A lot of the times, those 'hacky' projects people make turn into fully functional applications." Sponsors include: Viacom, Juniper Networks, AT&T, Addteq, Linode, eMazzanti, Lockheed Martin, Prudential and FDM Group. For more information about the overnight competition, please visit HackNJIT.org.
About NJIT
One of the nation's leading public technological universities, New Jersey Institute of Technology (NJIT) is a top-tier research university that prepares students to become leaders in the technology-dependent economy of the 21st century. NJIT's multidisciplinary curriculum and computing-intensive approach to education provide technological proficiency, business acumen and leadership skills. With an enrollment of 11,000 graduate and undergraduate students, NJIT offers small-campus intimacy with the resources of a major public research university. NJIT is a global leader in such fields as solar research, nanotechnology, resilient design, tissue engineering and cyber-security, in addition to others. NJIT ranks fifth among U.S. polytechnic universities in research expenditures, topping $110 million, and is among the top 1 percent of public colleges and universities in return on educational investment, according to Payscale.com.