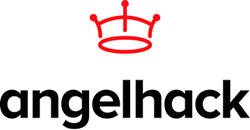 Santa Clara, California (PRWEB) July 06, 2015
AngelHack, the world's largest and most diverse hacker community is partnering with The IoT Influencers Summit Presented by APPNATION to host first-ever hackathon at Levi's Stadium, July 21st, 2015.
This Internet of Things hackathon is bringing together the best hardware and IoT companies, creating a truly marvelous hacking experience for Bay Area developers and IoT partners. Giving both developers and IoT companies a unique opportunity to push the limits of the technology, evangelize a niche group of specialists' and work one-on-one with a top flight team dedicated to taking tech and IoT to the next level.
Developers are invited to apply to spend up to two weeks, July 6th - July 21st, 2015 hacking their wildest IoT prototypes using sponsor technology from LISNR, Neura and NFL Digital Media. On July 21st, 2015 at 5pm, the accepted teams will bring their projects to Levi's Stadium and demo in front of hundreds of conference attendees, tech enthusiasts, hardware fanatics and an excellent judging panel including the highly accredited, Ben Parr.
This virtual hackathon provides the opportunity for each sponsor to interface directly with the developer teams and guide them towards a cutting-edge product, while giving developers, entrepreneurs and designers the opportunity, resources and proper time to build out a full-fledged working product. For more information on applying and participating in the IoT hackathon at Levi's Stadium Powered by AngelHack, visit: http://levistadiumhack.com/.
For more information on the IoT hackathon at Levi's Stadium, please contact kelsey(at)angelhack(dot)com.
About AngelHack
AngelHack is the world's largest and most diverse hacker community, helping to drive open innovation of tech products, platforms and brands with extraordinary smarts, scale and speed. Known as pioneers of global hackathons, AngelHack's more than 50,000 developers, designers, and entrepreneurs in 14 countries compete to build, test and launch new solutions over the course of a weekend. For more than three years AngelHack has partnered with corporate changemakers at Comcast NBCUniversal, Hasbro, IBM, Accenture, Hearst, and Cisco to run themed, global initiatives designed to rapidly prototype ideas while helping them build relationships with the workforce of the future.