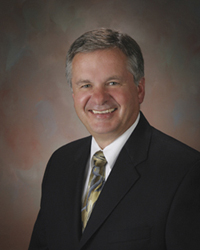 Javon Bea
Janesville, WI (PRWEB) February 25, 2015
Javon Bea President and CEO Mercy Health System - Patrick is responsible for MercyCare Health Plans' strategic plan by overseeing operations, financial processes and department functions.
Previously Patrick served over 16 years in various leadership roles at Wisconsin Physicians Service (WPS) Insurance Company in Madison he. Most recently, he served as WPS vice president of plan development/provider relations. Prior to WPS, Pat was an attorney in private practice concentrating on litigation in Milwaukee.
Patrick earned his bachelor's degree from Marquette University, Milwaukee, and his law degree from the University of Wisconsin-Madison.
About MercyCare Health Plans: Since its inception in 1994, MercyCare Health Plans has grown to serve 40,000 members. Its insurance plans are accepted by hundreds of medical providers throughout southern Wisconsin. MercyCare coordinates all aspects of health care to make sure each member receives the most effective service at the lowest possible cost. Mercy Health System's spectrum of services is effectively delivered to residents of southern Wisconsin through dependable, affordable, quality health care insurance coverage provided by MercyCare Health Plans. MercyCare's health insurance products include a wide variety of HMO, Exclusive Provider Options (EPO), Preferred Provider Option (PPO) and high-deductible HSA plans, for businesses, seniors, individuals and families. MercyCare also provides Medicare supplemental plans. MercyCare's flagship HMO has received NCQA accreditation for over 10 years, and most recently was acknowledged by NCQA for being in the nation's top 20 percent HMOs.