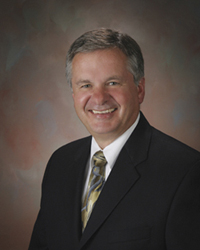 Javon Bea
Janesville, WI (PRWEB) February 26, 2015
Javon Bea Mercy Health System President and CEO - The Wisconsin Department of Health Services Division of Quality Assurance survey team conducts unannounced and random surveys of home health and hospice organizations to determine if they are in compliance with state and federal regulations. The inspectors' comprehensive evaluation included areas such as clinical care, compliance with Medicare's conditions of participation, and patient satisfaction. They reviewed patient records, policies, and programs, spoke with staff members and interviewed patients in their home environment.
"The score indicates the quality and professionalism of both our field and office staff who work together to ensure superior quality care is provided to our patients," said Nancy Bracken, director of Mercy Home Health Care and Mercy Hospice Care. "Without the quality care provided by the staff, it's impossible to achieve a perfect score."
The state survey visit and survey was conducted between December 9-11, 2014, at Mercy Hospice Care and Mercy Home Health Care offices located in the Henry Palmer Building at 901 Mineral Point Ave. in Janesville.
"Representatives from the Wisconsin Department of Health show up unannounced to ensure that we are complying with about 500 different regulations. They commented specifically on how impressed they were with the extra efforts we take to make our hospice patients comfortable when approaching end of life," added Bracken.
For more information about the state survey or about Mercy Home Health Care or Mercy Hospice Care services, call (608) 754-2201 or toll-free at (800) 369-2201. You may also visit us online at MercyAssistedCare.org.