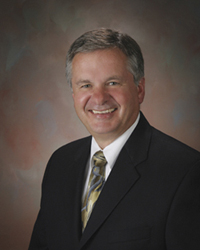 Janesville, WI (PRWEB) February 10, 2015
Javon Bea Mercy CEO | As a Gold level award recipient, Mercy Health System's three hospitals and 65 facilities have implemented programs, education and support for its employees to create a culture of wellness.
According to the AHA, Americans spend a majority of their waking hours at work, and many are in sedentary careers. Studies have found that promoting a culture of wellness and implementing a physical activity program in the workplace provides many benefits, including: increased productivity, reduced absenteeism, lowered turnover and reduced health care costs.
"Not only does Mercy recognize the importance of a healthy workplace for partners, but we also take the necessary steps to create a culture of wellness by providing support to our partners," said Kathy Harris, Mercy Health System vice president of human resources. "
To help keep employees healthy, Mercy maintains a strong workplace wellness presence in its internal newsletters and online tools to educate, engage and motivate employees to make healthy choices at work and in their personal lives. Free educational classes and events are offered, as well as flu shots. In addition, a variety of activities are offered throughout the year, such as a family 5K run/walk, seasonal on-site farmer's markets and fun weight loss challenges.
tj02092015