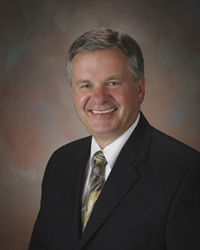 House of Mercy Homeless Center
Janesville, WI (PRWEB) May 17, 2015
Javon Bea, Mercy Health System President and CEO - Randy Lebakken of Janesville won the grand prize of $2,500 cash donated by Rohlik Financial Group. Jeff Leverenz of Janesville won first prize, a $2,000 travel voucher to TravelQuest. Mike Hill won second prize, a $1,500 Diamond Center gift certificate donated by The Diamond Center. Jake Downing of Janesville won third prize of an Apple iPad Air donated by E & D Waterworks.
Proceeds from the event and its related fundraising activities will help the Center's operating budget. This event helps raise money to help residents with ongoing support such as parenting classes, medical expense assistance, college applications and basic needs. The "Fund the Need" portion of the Charity Ball raised $11,525 for the rental assistance program.
The overwhelming support from guests and those who donated items and/or purchased raffle tickets ensures the doors of the House of Mercy Homeless Center remain open for decades to come, providing hope for brighter days and new beginnings for those who need it most.
If you are interested in volunteering at the House of Mercy Homeless Center, or would like to make a donation, call Erin Loveland, House of Mercy manager, at (608) 754-0045 or visit mercyhealthsystem.org/foundation.