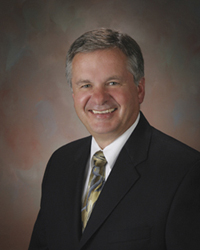 Crystal Lake, IL (PRWEB) May 18, 2015
Javon Bea Mercy President and CEO - This recognition is a voluntary effort to identify clinicians who provide diabetes care consistent with the comprehensive diabetes care measures within the Healthcare Effectiveness Data and Information Set (HEDIS®).
Clinicians who achieve DRP Recognition show their peers, patients and others in the Diabetes community that they are part of an elite group that is publicly recognized for its skill in providing the highest-level diabetes care.
"For a person with diabetes, the right clinician can make the difference between living with diabetes as opposed to suffering from diabetes," said Margaret E. O'Kane, President, National Committee for Quality Assurance. "By earning recognition, Dr. Loqman has demonstrated that she provides effective, evidence-based care to her patients with diabetes."
Dr. Loqman welcomes patients at Mercy Crystal Lake Medical Center-East, 390 Congress Pkwy., Ste. M, Crystal Lake. For more information, please call (815) 455-0850.