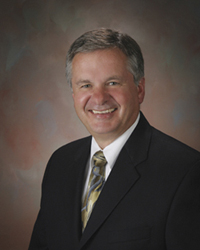 Janesville, WI (PRWEB) May 21, 2015
Javon Bea Mercy Health System CEO - Mercy Health System offers its patients advance care planning conversations under the HCW model. An initial pilot is being done at Mercy Clinic North and Mercy Milton Medical Center beginning March 1. These conversations help patients understand their health care treatment options, appoint a health care agent, clarify goals, and weigh options about the kind of care and treatment they would want or not want. More importantly, it helps the patient communicate their wishes to family, friends, clergy, physicians and others.
"The Honoring Choices initiative is an important aspect of our patient services and helps our patients have open and honest conversations with loved ones," said Kelly Fehrenbacher, MD, geriatrics, hospice and palliative care medicine physician. "Talking with our patients about their future care wishes and concerns when they are healthy allows them to live the last chapter of their life with as much meaning and quality as possible."
Honoring Choices Wisconsin was launched in 2012 as an initiative of the Wisconsin Medical Society to promote the benefits of and improve processes for advance care planning across the state, in health care settings and in the community. Since then, more than 4,000 patients have discussed their future medical decisions at 22 participating organizations. Mercy Health System is proud to be a part of this effort.
For more information about Honoring Choices Wisconsin, visit HonoringChoiceswi.org. To participate in a facilitated advance care planning conversation, call to set up an appointment at (608) 756-8248.