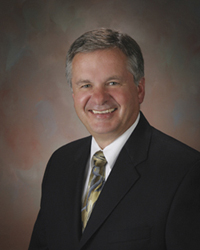 Janesville, WI (PRWEB) May 22, 2015
Javon Bea Mercy Health System: "It is an honor to be recognized for providing the highest quality emergency care services, especially by women who are the foundation of health care decision-making," said Javon R. Bea, President and CEO of Mercy Health System. "The award demonstrates the commitment of our employee/partners to care for and respond to what is most important to our patients."
Hospitals do not apply for this award, but are selected if they consistently rank among the best of the 3,600 hospitals reporting their emergency departments performance to the Centers for Medicare and Medicaid Services (CMS). The seven measures CMS publicly reports are weighted according to the priorities of the women surveyed by WomenCertified. Awards are limited to hospitals with a high Medicare patient satisfaction recommendation rating.
Mercy Hospital and Trauma Center is a 240-bed, vertically integrated multi-specialty hospital in Janesville, Wisconsin has over one million patient visits annually. In 2009, it became the only level II trauma center in southern Wisconsin, making it the busiest emergency and trauma care provider in the area. It's also awarded national certifications in five critical specialties: cancer care, knee and hip joint replacement, chest pain, stroke and trauma.
For more information about the award, visit WomensChoiceAward.com/awarded/best-hospitals/emergency-care/. For more information about Mercy Health System, visit MercyHealthSystem.org.
tom(at)tomjensen(dot)net