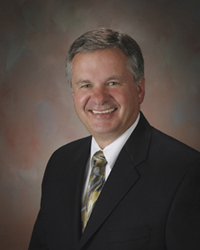 Lake Geneva, WI (PRWEB) May 24, 2015
Javon Bea Mercy Health System CEO - The students were selected by their principal and honored at the fourth annual A Day of Difference event held April 15 at Geneva National in Lake Geneva.
Recipients include (by school):
-Badger High School
Jonathan Alfonso
Bridget Keefe
-Big Foot High School
Ben Nickels
Carlie O'Donnell
-Delavan-Darien High School
Tim Clark
Allison DeJong
-Elkhorn High School
Alexander Heath
Abigail Flasch
-Faith Christian School
Matthew Baughman
Jenna Los

Christopher Moran
Jennifer Manion
-Whitewater High School
Tommy DuVal
Daniela Porras

Nick Robison
Samantha Huerta
Pat Miller, head coach of the UW-Whitewater Warhawks basketball team, served as the event's keynote speaker. In 13 seasons as the men's head coach, Pat has a winning percentage of .778 (291-83) and ranks 12th all-time, among all NCAA divisions. A four-time Wisconsin Intercollegiate Athletic Conference Coach of the Year, he has led the Warhawks to two NCAA Division III championships in the last three seasons.
Tom(at)tomjensen(dot)net