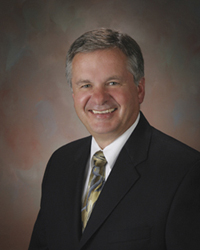 Janesville, WI (PRWEB) December 20, 2015
From the office of Javon Bea, President and CEO: Mercy Health System is proud to announce Mercy Hospice Care volunteers, Pam Govert and Ann Perry, were nominated and selected as a Volunteer Team of the Year by HOPE of Wisconsin, a membership organization focused on hospice and palliative care programs throughout the state.
HOPE serves hospice patients in Wisconsin by providing education, legislative advocacy, and partnership opportunities to individuals and organizations. Govert and Perry are recognized for facilitating the popular Widows' Coffee Group in Janesville, a social support group for people who have lost a loved one. The monthly meetings and group activities hosted by the Widows' Coffee Group provide both a support base and social outlet for many widows in the area.
The recognition was presented to Govert and Perry at HOPE's Fall Conference on October 15 in Madison. They both received a year's membership to HOPE, an award certificate, and a gift.
For more information, visit MercyHealthSystem.org.