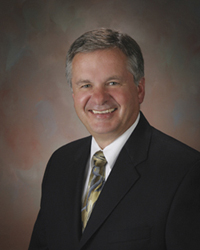 Mercy Foundation
Janesville, WI (PRWEB) December 21, 2015
From the office of Javon Bea, Mercy Health System- Mercy Foundation, philanthropic arm of Mercy Health System, received $500 from Enbridge Inc., a leader in delivering and transporting energy that operates in Canada and the US. Autism affects 1 in 68 children, and more children will be diagnosed with autism this year than with AIDS, diabetes and cancer combined. Autism is the fastest growing serious developmental disability in the United States. There is no medical detection or cure. Its presence is growing at an overwhelming rate, and the families affected by autism struggle to provide the quality care their children need because of staggering costs and lack of insurance coverage.
To help, Mercy Foundation created the Autism Support Fund (ASF) that provides financial resources to families affected by autism spectrum disorder in Walworth County. Resources are used toward social skills classes, sensory and safety equipment, respite care and more. Since its inception, the ASF has helped over 200 families. To qualify, all applicants must present documentation of a verified diagnosis of an autism spectrum disorder, a completed application and necessary financial documentation.
For more information about the Mercy Foundation or ASF, visit Foundation.MercyHealthSystem.org or call Jennifer Johns at (608) 755-8821.