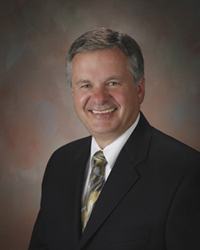 Janesville, WI (PRWEB) December 22, 2015
From the office of Javon Bea, Mercy President and CEO - Safe Sitter classes meet 8 am-3 pm. Cost is $45 per student; students should bring their own lunch.
Safe Sitter is a one-day program that teaches 11- to 13-year-olds the responsibilities of safely caring for young children. Safety issues, child development, rescue breathing and first aid will be discussed.
Safe Sitter® is a national, non-profit organization that provides programs to teach youth life and safety skills for when they are home alone, watching younger siblings, or babysitting. Over 175 lives have been saved by Safe Sitter® graduates using their skills. Safe Sitter® has over 850 teaching sites throughout the United States. Each year almost 35,000 young teens complete the course.
Space is limited and registration is required. For more information or to register, call Mercy HealthLine at (608) 756-6100 or (888) 39-MERCY.