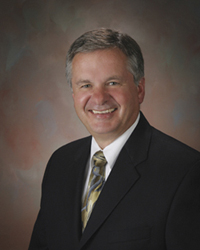 Janesville, WI (PRWEB) December 23, 2015
Javon Bea, President and CEO: Mercy Health System is pleased to announce it was named a Top Performer on Key Quality Measures® by The Joint Commission, the leading accreditor of health care organizations in the nation. Additionally, Mercy is recognized for four specific performance measures, including heart attack, heart failure, pneumonia and surgical care. Mercy Health System is recognized among the top health systems and hospitals in the nation by The Joint Commission for exemplary performance in using evidence-based clinical processes.
Mercy Health System is among other health organizations in the U.S. earning the distinction of Top Performer on Key Quality Measures for attaining and sustaining excellence. These Top Performer organizations represent the best 31.5 percent of all Joint Commission-accredited hospitals reporting accountability measure performance data, and include general, critical access, children's, psychiatric, surgical and cardiac specialty hospitals.
"For us, this recognition by The Joint Commission reflects the excellence and dedication of our physicians, nurses and staff to provide exceptional care that is recognized as the best in the nation," says Javon R. Bea, President and CEO of Mercy Health System. "We are honored to receive recognition that reflects our diligent focus on providing safe, effective and outstanding care and service to patients who put their trust in us."
Top hospitals were recognized for improving performance on evidence-based interventions that increase the chances of healthy outcomes for patients with certain conditions. The ratings are based on an aggregation of accountability measure data reported to The Joint Commission during the 2014 calendar year.
All organizations recognized must: 1) achieve cumulative performance of 95 percent or above across all reported accountability measures; 2) achieve performance of 95 percent or above on each and every reported accountability measure where there are at least 30 denominator cases; and 3) have at least one core measure set that has a composite rate of 95 percent or above, and within that measure set all applicable individual accountability measures have a performance rate of 95 percent or above.
To learn more about The Joint Commission, visit JointCommission.org. For more information about Mercy, visit MercyHealthSystem.org.