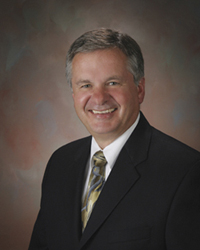 Janesville, WI (PRWEB) December 24, 2015
Javon Bea, Mercy President and CEO: Mercy's Stride for Health, which is free and open to the public, is held the second Tuesday of each month, 8:15-9:30 am, at the Janesville Mall Food Court, 2500 Milton Ave. Monthly meetings include a heart-healthy continental breakfast, health screenings, door prize drawings, and an educational health-related presentation. Participants receive a free t-shirt when they sign up for membership in Stride for Health.
January 12: General Health Jeopardy
Join Mercy for a fun game of "General Health Jeopardy" with Laura Kingsbury, nurse and cardiology coordinator, at Mercy hospital and Trauma Center. Laura will conduct a game of jeopardy to educate on a multitude of health topics such as heart failure, stroke, rehabilitation, falls prevention, diet, nutrition, mental health and community resources.
For more information about the Stride for Health Mall Walking Program, call (608) 756-6100 or toll-free at (888) 39-MERCY.