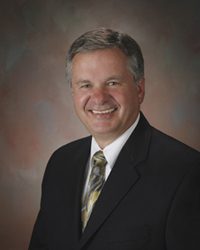 Dinner Health Seminar January 12
Lake Geneva, WI (PRWEB) December 28, 2015
Javon Bea Mercy Health System President and CEO: Dr. Rajesh Balagani, pulmonology and sleep medicine, and Dr. Kamil Krukowski, family medicine and primary care will offer a free dinner seminar on January 12 at 6 pm at Mercy Walworth Hospital and Medical Center in Lake Geneva, WI. Topics will include sleep apnea and physician credentials.
Sleep apnea occurs when breathing stops for brief periods of time while a person is sleeping. It can last for 10-30 seconds, and may occur up to 20-30 times per hour. During 1 night of sleep, this can cause up to 400 episodes of interrupted breathing. Sleep apnea is more common in men and in adults over 40 years of age.
Factors that increase your chances of developing sleep apnea include:

Overweight
Large neck circumference
Family history of apnea
Structural abnormalities of the nose, throat, or other part of the respiratory tract. Examples include:
- Polyps
- Severely enlarged tonsils
- Deviated nasal septum

Hypothyroidism
Asthma
Certain medications, such as sedatives and sleeping aids
Alcohol consumption
Smoking
Registration is required by calling 888-39-MERCY.