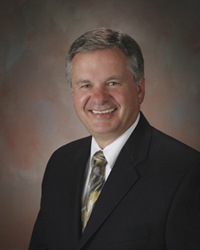 Joint Replacement Seminar
Lake Geneva, WI (PRWEB) December 29, 2015
Javon Bea President and CEO of Mercy Health System: Dr. Craig Lyon, orthopaedic surgery and sports medicine, and Dr. Dominic Draper, family medicine and primary care will be providing a dinner seminar discussing the latest in joint replacement and medicine management.
Hip replacement surgery can change the lives of people who have suffered through years of hip pain and discomfort. Surgery can relieve pain and increase mobility. The hip joint is a "ball and socket" joint in the upper portion of the femur (thigh bone). A diseased hip joint can cause extreme pain and limit mobility. A hip replacement is a surgical procedure that removes the degenerated hip joint and replaces both the ball and/or socket with artificial parts. The parts are usually anchored in the bone of the thigh and pelvis.
Registration is required by calling 888-39-MERCY.