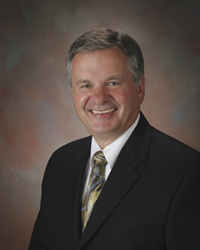 House of Mercy Homeless Center
Janesville, WI (PRWEB) January 28, 2015
Javon Bea, Mercy President and CEO - The annual Mercy Foundation Charity Ball will be held Saturday, April 25, at the Janesville Country Club, 2615 W. Memorial Dr., Janesville. The prestigious, black-tie invited evening will begin at 5 pm with a social hour, hors d'oeuvres and cocktails, followed by a gourmet dinner, music and a live and silent auction. Cost is $100 per person.
The House of Mercy is a 25-bed homeless center that provides homeless families with short-term emergency shelter and access to housing, job placement and child care resources. Almost every day, the Center's 25 -bed capacity is filled–but with the generous support of our community, the doors to the House of Mercy will continue to remain open, helping those in need. The donations received from the community and business members alike, help the House of Mercy Homeless Center address the root causes of homelessness in our area.
For more information, how to donate or to buy tickets, contact Renee Dooman at (608) 741-2422 or email rdooman(at)mhsjvl(dot)org.
tj12715