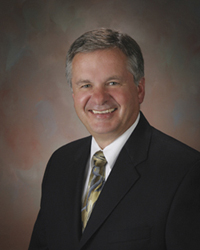 Mercy Health Mall Accredited
Janesville, WI (PRWEB) January 29, 2015
Javon Bea Mercy President and CEO - CHAP accreditation demonstrates that Mercy Health Mall meets the industry's highest nationally recognized standards. Rigorous evaluation by CHAP focuses on structure and function, quality of services and products, human ad financial resources and long-term viability. Through authority granted by the Centers for Medicare and Medicaid Services (CMS), CHAP has the regulatory authority to survey agencies who provide home health, hospice and home medical equipment services, to determine if they meet the Medicare Conditions of Participation and CMS Quality Standards.
Mercy Home Medical Equipment and Supplies provides a wide variety of medical equipment and supplies services to patients and their families in Rock County and surrounding areas. The home medical equipment division offers safety equipment to help patients recover from injuries and improve mobility issues the safest way possible. Experienced and friendly staff works with the patient's doctor and/or therapist to help choose the right equipment and supplies to fit the patient's needs appropriately.
For information about medical equipment and supplies in southern Wisconsin and northern Illinois, please call (800) 279-5810.
tj128215