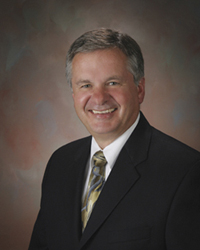 Volunteer Award
Janesville, WI (PRWEB) February 01, 2015
Javon Bea Mercy President and CEO - WAVE was established by Partners of WHA, Inc., a nonprofit volunteer service organization affiliated with the Wisconsin Hospital Association, to recognize outstanding contributions of organized volunteer programs.
Since its inception in 2011, The Mercy Health System Association of Volunteers (MHSAV) Oncology Volunteer Program is a patient-founded program that provides supportive services to chemotherapy patients and their caregivers. The volunteers operate the treatment suite, offering support and a helping hand. The program now includes nine volunteers who provide 565 hours of service annually.
The 2014 WAVE award was presented to the Mercy Health System Association of Volunteers at the 14th Annual Partners of WHA annual convention, held in Green Bay on October 14.
For more information on the oncology volunteer program, please call 756-6739.