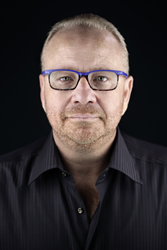 Rafael Marrero & Company is setting the standard for innovation and creativity in the industry.
Coconut Grove, Florida (PRWEB) September 23, 2015
Rafael Marrero & Company, a nationally recognized vendor and project management firm, announced today that it has been nominated for the prestigious MBE Supplier of the Year and Doing Well While Doing Good (DWWDG®) Awards by the South Florida Minority Supplier Development Council (SFMSDC). The annual awards gala is the Council's signature event, where the Council will recognize the achievements of South Florida's top minority-owned businesses and dynamic industry leaders that are committed to supplier diversity. These awards recognize businesses that have shown exemplary management, innovation and strategic approach to future growth as well as companies that stand out for their civic, philanthropic volunteer initiatives, making Rafael Marrero & Company a top contender.
"Our Firm is setting the standard for innovation and creativity in our Industry for managing third party vendor and contractor risk" said CEO and founder Rafael Marrero, Stanford certified project manager and certified Six Sigma Black Belt professional. Marrero added, "It is an incredible achievement to be selected among the best for consistently demonstrating a high quality of service and possessing the components and qualifications necessary to be considered 'Best in Class'."
Rafael Marrero & Company was nominated for the coveted DWWDG® Humanitarian Award by GDKN Corporation for its latest initiative of the revamp of the Little Haiti Optimist Club (LHOC) computer lab for Science, Technology, Engineering, Arts and Math (STEAM) program. The great impact this venture has had on the community has allowed the LHOC to have a stellar tech facility, which is home to after-school and summer camp programs for school-age children.
A large, publicly traded industrial client awarded nomination of the MBE Supplier of the Year Award to Rafael Marrero & Company for the firm's innovative and visionary work as a supplier in the area of project management, project controls, and vendor/manpower sourcing for complex and heavy industrial projects.
Winners will be announced on Friday, September 25, 2015 and honored at the 40th Anniversary Award Gala, where South Florida's business community will celebrate the achievements of minority-owned businesses and professionals that are shaping the future of South Florida.
About Rafael Marrero & Company:
Rafael Marrero & Company helps companies "Get their Ducks in a Row" by offering a variety of skills and services for large companies and small suppliers focused on vendor management, project management, supplier diversity and working capital solutions:

Specialized Federal Marketing and Business Development
Vendor Management
Project and Program Management
Working Capital Solutions
Supplier Diversity Consulting
Certification Services
Corporate and Technical Training
Proposal and Grant Management
Rafael Marrero & Company is an Accredited Business and holds an A+ rating with the Better Business Bureau (BBB).