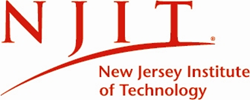 Newark, NJ (PRWEB) March 12, 2015
NJIT men's basketball will play in its first-ever national postseason tournament at the Division I level when the Highlanders host a first-round game in the 2015 CollegeInsider.com Postseason Tournament (CIT) as a host team on Monday, March 16 at 7 p.m.
It is believed the game at NJIT on March 16 will be the first played in this year's national postseason tournaments in Division I men's basketball.
NJIT, which began Division I competition in 2006-07 and became postseason championship-eligible at the top level in 2009-10, received and formally accepted the invitation to the CIT this week.
The complete 2015 CIT field, including NJIT's opponent for the March 16 opening-round game, will be announced by CollegeInsider.com on the evening of March 15, "Selection Sunday".
The dominoes that create the fields for the four national postseason tournaments will begin falling into place when the NCAA announces its field and brackets for the 2015 NCAA Division I Men's Basketball Championship. After that, three other national postseason tournaments will fill their fields, including the CollegeInsider.com Postseason Tournament (32 teams).
NJIT enters its regular season finale vs. Howard on Wednesday night with a 17-11 won-lost record, the best mark for the Highlanders since they began Division I competition.
"I am so excited for the players in our program to have a chance to experience 'March Madness' in the CIT," said Jim Engles, who is in his seventh season as head coach of the Highlanders. "You start the season with a goal of showcasing your program on a national stage. This CIT bid allows us to compete for a postseason championship in a national tournament."
Engles, who took over a program that was winless in the preceding season, has built it up piece-by-piece to now produce its most successful season at the Division I level (began DI competition in 2006-07; became postseason championship-eligible in 2009-10).
Headlining the 17 wins was a December 6, 2014 victory at Michigan, ranked #17 and #16 in the two top national polls at the time. The game vs. the Wolverines, which has been labeled by experts as one of the greatest college basketball upsets of all time, marked NJIT's first-ever win over a nationally-ranked team.
In addition to defeating Michigan, this season's Highlanders also own wins over two teams that are first in their respective conferences. NJIT defeated Northeast Conference 2014-15 regular season champion St. Francis Brooklyn three days after topping Michigan; the Highlanders also defeated Yale, which is co-leader of the Ivy League standings with two games left to play.
A week before beating Michigan, NJIT also scored its first-ever win over a team from the highly-regarded Atlantic 10 Conference (Duquesne).
Beginning December 30, NJIT is 12-2 record and the Highlanders own victories this season over teams from seven different Division I conferences.
"We are thrilled that NJIT will be a part of the 2015 CollegeInsider.com Postseason Tournament," said Angela Lento, co-founder of the website which sponsors the tournament that bears its name. "Head coach Jim Engles has done a phenomenal job again this season and should be a National Coach of the Year candidate. We hope the Highlanders' participation in the CIT will help their chances of getting into a conference."
Founded in 1996, CollegeInsider.com notes on its website that it has been covering online sports almost as long as online sports coverage has existed. Since its founding, CollegeInsider has increased its scope to include 16 national coach and player awards, the Mid-Major Top 25, and the production of on-line programming that has garnered three Emmy nominations to date.
Lento and co-founder Joe Dwyer added the CIT to their portfolio in 2009 with a field of 16 that went to 24 in 2011 and then to the current 32.
The Great West Conference, in existence from 2009-10 through 2012-13, had an automatic berth in the CIT for the GWC Tournament champion. NJIT reached the 2012 GWC Championship game, but fell short of a CIT bid that year when the Highlanders fell to North Dakota.
NJIT's last national tournament appearance in men's basketball was following the 1995-96 season when the Highlanders played in the NCAA Division III National Tournament. They reclassified to NCAA Division II in 1997-98 and then to Division I beginning in 2006-07.
"This is a tremendous reward for our team, which has had a great season," said Director of Athletics Lenny Kaplan, who joined NJIT in late 2002 and has guided the entire athletics program through its transition from Division II to Division I.
"To be recognized by CollegeInsider with this invitation is a reflection of what our coaches and student-athletes accomplished--we have come a long way. Now, we are looking forward to the challenge of this opportunity we are getting in the CIT."
About NJIT
One of the nation's leading public technological universities, New Jersey Institute of Technology (NJIT) is a top-tier research university that prepares students to become leaders in the technology-dependent economy of the 21st century. NJIT's multidisciplinary curriculum and computing-intensive approach to education provide technological proficiency, business acumen and leadership skills. With an enrollment of more than 10,000 graduate and undergraduate students, NJIT offers small-campus intimacy with the resources of a major public research university. NJIT is a global leader in such fields as solar research, nanotechnology, resilient design, tissue engineering and cyber-security, in addition to others. NJIT ranks fifth among U.S. polytechnic universities in research expenditures, topping $110 million, and is among the top 1 percent of public colleges and universities in return on educational investment, according to Payscale.com.