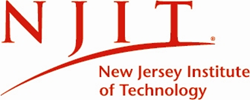 Newark, NJ (PRWEB) September 25, 2015
What: Two hundred employers will attend the 2015 Fall Career Fair—the largest technologically-based fair in the metro region. More than 2,500 job seekers will attend the fair – the most ever at NJIT. And given the growth of NJIT and the talent of its students, employers are increasingly coming from across the nation to recruit them for jobs and internships.
When: Wednesday, Sept. 30, from 12:30 to 4:30 p.m.
Where: The Fleisher Athletic Center and the Naimoli Family Athletic and Recreational Facility, both on the campus quad.
Who: Gregory Mass, the executive director of Career Development Services who has 30 years' experience in the field, will be available to talk about hiring trends. Recruiters will also comment on their hiring needs, and NJIT students and alumni will talk about their job searches.
Hiring: "Our students continue to be in strong demand because the need for technology educated talent exists across all industries," says Mass. "NJIT continues to serve the hiring needs of local employers such as Prudential, Verizon and PSEG, but the career fair is increasingly attracting national companies such as Amazon and Cisco. Those companies know about NJIT's growing national reputation and its skilled students and they want to hire them. That's a testament to the growth of NJIT and the job-readiness of our students."
Employers: The employers registered for the career fair represent a range of industries. Here's a link http://www.njit.edu/cds/docs/cf_partemp.pdf to the list of employers attending the fair.
About NJIT
One of the nation's leading public technological universities, New Jersey Institute of Technology (NJIT) is a top-tier research university that prepares students to become leaders in the technology-dependent economy of the 21st century. NJIT's multidisciplinary curriculum and computing-intensive approach to education provide technological proficiency, business acumen and leadership skills. With an enrollment of 11,000 graduate and undergraduate students, NJIT offers small-campus intimacy with the resources of a major public research university. NJIT is a global leader in such fields as solar research, nanotechnology, resilient design, tissue engineering and cyber-security, in addition to others. NJIT ranks fifth among U.S. polytechnic universities in research expenditures, topping $110 million, and is among the top 1 percent of public colleges and universities in return on educational investment, according to Payscale.com.