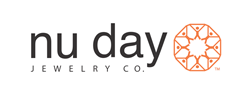 ...an exceptional website for customers to shop for fine jewelry and create their own designs anytime, anywhere.
Los Angeles, CA (PRWEB) January 15, 2015
nu day jewelry co. officially launched today providing a fresh new approach to purchasing fine jewelry online. By bringing luxury directly to customers, nu day jewelry co. features diamond engagement rings and wedding bands, diamond and gemstone earrings, rings and necklaces, pieces especially for men, one-of-a-kind estate pieces and one of the largest vintage collections available online. With an easy to navigate website, nu day jewelry co. invites customers to shop their extensive collections with their knowledgeable jewelry associates available to guide customers to the perfect piece to celebrate every occasion.
"After working in marketing and sales for a major food company for over 18 years, I saw an opportunity to make a true difference in the jewelry industry," says founder Jess Nepstad. "With consumer behaviors changing from primarily brick-and-mortar store fronts to e-commerce sites, I used my relationships in business development to create an exceptional website for customers to shop for fine jewelry and create their own designs anytime, anywhere."
nu day jewelry co. has partnered with industry-leading manufacturers and designers, and offers only the finest quality, competitive prices and hundreds of on-trend styles. With nearly 1,800 pieces of fine jewelry featured on the website, nu day jewelry co. also provides a custom design page that allows customers to personally design the jewelry piece of their dreams. All of the jewelry comes with a 100% money back guarantee and a lifetime warranty.
On January 15th, at 10 a.m. eastern and pacific, nu day jewelry co. will kick-off the 1st Annual "True Love" Valentine's Day Contest. The submission theme this year is exclusively for military couples (serving and retired) and their love stories, which have demonstrated how their love has conquered all. nu day jewelry co. founder Jess Nepstad will select the winning entry, and the winner will receive the fine jewelry piece of their choice (worth up to $500) just in time for Valentine's Day. A runner-up entry will also be chosen with a prize worth up to $250. Entries may be submitted by the couple themselves or a friend or family member can submit a story about a deserving couple they know who should win. To enter, submit the story in 1,000 words or less to admin(at)nd-jc(dot)com.
An excerpt of the winning story will be posted on the nu day jewelry co. Facebook, Twitter, and Instagram pages. No purchase is necessary and all participants must be at least 18 years old. All entries must be submitted by February 4th with the winning entry selected and posted on February 6th. Winners will then have 72 hours to respond with their jewelry choice and claim their prize or their win will be voided and another winner will be chosen. The chosen jewelry piece will be shipped out to arrive in time for Valentine's Day at no extra charge to the winner.
"I am absolutely a believer in the idea of true love conquering all. I met my wife over 25 years ago and the minute I met her I just knew she was going to be my wife," says Nepstad. "Almost 25 years of marriage and two children later, I have never been happier. Asking her to be my wife was the best decision I ever made."
The unique features of nu day jewelry co. include:

Engagement Rings: nu day jewelry co. features an extensive collection of diamond engagement rings in a variety of styles such as solitaire, three stone, halo or sidestone.
Diamond & Gemstone Jewelry: All rings, earrings and pendant collections are available with diamonds or precious gemstones. There is also a sterling silver collection with necklaces, bracelets, and specialty pieces. All jewelry is personally selected by our curators and is only the finest quality.
Vintage & Estate Jewelry: nu day jewelry co. has both a vintage and estate jewelry collection where there are one-of-a-kind fine jewelry pieces that won't be found anywhere else. Once a particular piece is sold there won't be another piece like it.
Custom Design Page: Visit the custom design page, which walks customers through how to create a piece of fine jewelry with our designers. By filling out the custom order form, we will return a preliminary quote within 24 hours of submission. Next, we will send a computer-aided design rendering (CAD) to provide a visual of the piece. This process takes about 2 days and an exact quote is also included. Once we receive final approval the piece will take 3 to 4 weeks to produce.
Personalization: All customers are encouraged to create a personal account in order to shop on the site. Customers can then shop our collections and 'like' certain pieces that can be saved to their wishlist. If there is a special occasion coming up, customers can share a link to a favorite piece with their special someone to drop an ever-so-subtle hint.
Jewelry Associates: nu day jewelry co.'s mission is to inspire those with an entrepreneurial spirit who would like to be an independent jewelry associate. We aim to build our company with ambitious, stylish, positive people, and we encourage future associates to see nu day jewelry co. as an opportunity to make our world a better place.
Seasoned entrepreneur Jess Nepstad, who has worked for over 30 years in business development and marketing, founded nu day jewelry co. in September 2014. After a successful 18-year career at Nestlé working in new business development, marketing and sales, Nepstad believes that nu day jewelry co. is the future of the jewelry industry. By utilizing web technology and social media marketing, nu day jewelry co. aims to be a disruptive and positive change agent that will capitalize on emerging market trends.
Additional information about the website is available by contacting nu day jewelry co.'s press(at)nd-jc(dot)com [publicity department]. To connect through social media, follow nu day jewelry co. on Facebook: nudayjewelry Twitter: @nudayjewelryco and Instagram: @nudayjewelryco.
About nu day jewelry co.
nu day jewelry co. is an online business, which eliminates the need for expensive storefronts and boasts competitive retail price points. By partnering with industry-leading manufacturers and designers, nu day jewelry co. offers only the finest quality jewelry and on-trend styles, one-of-a-kind vintage and estate pieces and the opportunity to create custom designs.
nu day jewelry co. also harnesses the entrepreneurial spirit of hundreds of jewelry associates who are available to provide personalized service for each customer. For those who would like to join the team, please click here to learn more: nudayjewelry.com/