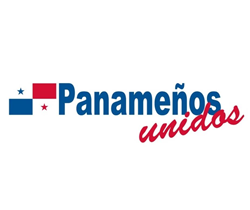 As part of our goal of fostering transparency in communications to stamp-out corruption in Panama, The World Panamanian Association is pleased to see these issues receiving the attention they deserve
Miami, FL (PRWEB) August 07, 2015
Not-for-profit organization La Asociación de Panameños Mundial (The World Panamanian Association) is commenting on news reports that the Panamanian government led by President Juan Carlos Varela has taken part in politically motivated persecutions. According to an article published by La Prensa of Panama on July 2, 2015, lawyer Alejandro Pérez, part of former Panamanian president Ricardo Martinelli's legal team, filed a criminal complaint with the Deputy Prosecutor against the ex second prosecutor Lizette Chevalier for allegedly coercing defendants to testify against the former president. To read the story, click this link.
Further, according to an article in La Estrella of Panama on July 3, 2015, Pérez additionally filed a criminal complaint with the Deputy Prosecutor against Chevalier, for the alleged crime against the administration of justice and the public administration. According to that article, Martinelli says that ex deputy Chevalier traveled to the United States and met with him twice, telling him she was being told to do everything against him. To read the story, visit this link.
The World Panamanian Association has seen a systematic series of arrests and detentions of parties that have been allegedly extorted and/or threatened with the goal of fabricating false statements against Panama's former president Ricardo Martinelli in exchange for the prosecution dropping charges against them or furnishing them or their family members with reduced sentences. The World Panamanian Association believes the allegations in these articles to be true and think that many of those who have not "flipped" remain in custody illegally as a pressure tactic.
"As part of our goal of fostering transparency in communications to stamp-out corruption in Panama, The World Panamanian Association is pleased to see these issues receiving the attention they deserve. Such allegations are cause for serious concern. For the good of our people, they must be addressed. If you are proud to be Panamanian – no matter where you live in the world – join with us today to defend democracy and ensure a prosperous future for our native country and our people."
The World Panamanian Association has established an extensive online presence on social media channels and its new website at PanamenosUnidos.com with the goal of bringing together Panamanians across the globe to foster cooperation on democratic values, defend common interests and share information on the major issues facing the country for the purposes of strengthening democracy, promoting human rights, and confronting shared problems such as corruption. The organization fights corruption in a number of ways: by promoting transparency in government, in public administration, and in the country's business sector via the dissemination and sharing of information as well as the positive exchange of opinions.
The not-for-profit organization invites all Panamanians across the globe to proudly unite and join together in support of democracy in Panama by liking its page on Facebook, following it on Twitter @PanamenosUnidos and Instagram @PanamenosUnidos, viewing and subscribing to its YouTube channel and joining its Google+ circles.
About La Asociación de Panameños Mundial (World Panamanian Association)
Working as a not-for-profit organization, The World Panamanian Association fosters transparency in politics by disseminating and sharing information, articles, and news on key governmental topics, business ethics, and anti-corruption related issues to strengthen understanding of critical developments among Panamanian's across the globe to promote the ongoing positive exchange of opinions in defense of democracy for all. To learn more about The World Panamanian Association, visit the organization's website at PanamenosUnidos.com.