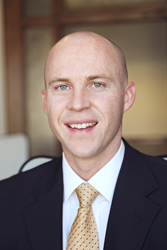 The Grandeur Peak Stalwarts Funds will seek to invest in best-in-class growth companies with a proven business model, strong financials, and good headroom to grow.
Salt Lake City, UT (PRWEB) August 12, 2015
Grandeur Peak Global Advisors announced today that it will launch two new funds on September 1st. The two new funds, the Grandeur Peak Global Stalwarts Fund (GGSOX/GGSYX) and the Grandeur Peak International Stalwarts Fund (GISOX/GISYX), are the first new funds from Grandeur Peak since 2013. The firm's other four existing funds have been closed to additional investments since 2014.
The new Stalwarts funds are Small/Mid-cap strategies focused primarily on companies in the $1.5 – 10B market cap range. These funds will essentially be carve-outs of the existing Grandeur Peak portfolios, but with a specific focus on the larger, more liquid holdings. The firm expects to comfortably increase its position in these SMid-cap holdings without meaningfully impacting the investment strategy of their smaller cap funds. These new funds will invest across the globe. The International Stalwarts Fund will be focused on markets outside of the U.S., while the Global Stalwarts Fund will be truly global, including U.S. holdings.
Said co-founder and Chief Investment Officer, Blake Walker, "we founded Grandeur Peak on the strong belief that a global perspective would give us an advantage in adding value for clients. We have seen this playing out in our existing portfolios and believe it can be similarly advantageous in stand-alone SMid-cap portfolios."
As in all of the Grandeur Peak Funds, the investment focus will be on high quality growth companies. Lead portfolio manager Randy Pearce described the Stalwarts Funds this way: "we will seek to invest in best-in-class growth companies with a proven business model, strong financials, and good headroom to grow. At $1.5B+ these companies may still be growing quickly, but more likely their growth rate is beginning to slow, and valuation will become increasingly important to our investment analysis. The Stalwarts Funds will also invest in Fallen Angels, as we believe we are in a better position to sift the angels from the dogs, and we love the upside potential of Fallen Angels."
Grandeur Peak shared more detail about the new Funds and the firm's strategy in their recent Letter to Shareholders.
With the launch of the Stalwarts Funds, Grandeur Peak is also promoting three senior analysts to the role of Industry Portfolio Manager on the Global Reach Fund. Liping Cai will become the Industry PM on Health Care, Zach Larkin will lead the Industrials team, and Stuart Rigby will head up the Technology sector. Liping Cai, CFA, MS, MBA, was running the China-based research team for William Blair before joining Grandeur Peak in 2013; Zach Larkin, MBA, had been a Sr. Analyst at Stephens and previously a research analyst at Wasatch Advisors before reuniting with former colleagues at Grandeur Peak in 2013; and Stuart Rigby, MBA, is a software engineer turned analyst who joined Grandeur Peak in 2012. Said CEO, Robert Gardiner, "we are pleased to elevate each into these roles, and expect a seamless transition given the collaborative team structure in which we work."
About Grandeur Peak Global Advisors
Grandeur Peak Global Advisors is comprised of a highly seasoned and collaborative research team taking a bottom-up approach to investing using disciplined global screening, rigorous company due diligence, and close attention to valuation to find what we believe to be the best investment opportunities around the world. Our bias is towards micro to mid-cap companies because we believe we can find faster growth among these firms, and often at better valuations due to the lack of analyst coverage. Grandeur Peak Global Advisors, LLC is an employee-owned investment adviser headquartered in Salt Lake City, Utah and registered with the Securities and Exchange Commission under the Investment Advisers Act of 1940.
###
The objective of all the Grandeur Peak Funds is long-term growth of capital. The Global Stalwarts Fund and the International Stalwarts Fund are new and have limited operating history.
RISKS:
Mutual fund investing involves risks and loss of principal is possible. Diversification does not eliminate the risk of experiencing investment loss. Investing in small-cap funds will be more volatile and loss of principal could be greater than investing in large cap or more diversified funds.
Investing in foreign securities entails special risks, such as currency fluctuations and political uncertainties, which are described in more detail in the prospectus. Investments in emerging markets are subject to the same risks as other foreign securities and may be subject to greater risks than investments in foreign countries with more established economies and securities markets.
An investor should consider investment objectives, risks, charges, and expenses carefully before investing. To obtain a prospectus, containing this and other information, visit http://www.grandeurpeakglobal.com or call 1-855-377-PEAK (7325). Please read it carefully before investing.
Grandeur Peak Funds will deduct a 2.00% redemption proceeds fee on Fund shares held 60 days or less. For more complete information including charges, risks and expenses, read the prospectus carefully.
"Fallen Angels" are quality growth companies that have hit what we believe is a temporary bump and are therefore trading at particularly attractive valuations relative to their longer-term potential.
CFA is a trademark owned by the CFA Institute.
Grandeur Peak Funds are distributed by ALPS Distributors, Inc ("ADI"). Eric Huefner is a registered representative of ADI.
GPG000389 8/31/2016