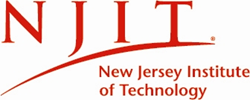 Newark, NJ (PRWEB) April 08, 2015
Richard Garber, associate professor of architecture, has been appointed director of the School of Architecture at New Jersey Institute of Technology (NJIT), effective immediately.
Garber is the author of "BIM Design: Realizing the Creative Potential of Building Information Modeling," published by Wiley in 2014. He also was the editor of "Closing the Gap: Information Models in Contemporary Design Practice," published by Wiley in 2009. He is an award-winning architect and partner at GRO Architects. In addition to large-scale planning, Garber is an internationally recognized expert in the application of parametric design and building information modeling.
In 2009, Garber and his architecture students were selected as finalists in the U.S. Department of Energy Solar Decathlon. In 2011, as part of a worldwide competition, they designed and built a prototype of a solar house, which was exhibited in Washington, D.C. Two years later, Garber and his students entered the China Solar Decathlon alongside the Harbin Institute of Technology—and built a prototype in Datong, China. In addition, Garber has conducted city-planning research in the developing countryside of Wuhan, China with Zeyuan Qiu, an associate professor in chemical and environmental engineering at NJIT.
"I am thrilled by the prospect of continuing my responsibilities to the School of Architecture in this new and exciting role," said Garber. "As a committed educator and practicing architect, I look forward to the opportunity to build on our core strengths of digital design and fabrication, high performance buildings and sustainable urbanization. We will do this while capitalizing on the school's position within the state's premier STEM institution. It will be fun."
In his new role, Garber will focus on restructuring the School of Architecture to make full use of the extraordinary talent represented by his colleagues. He intends to work closely with his fellow faculty members to orchestrate this transformation.
About NJIT
One of the nation's leading public technological universities, New Jersey Institute of Technology (NJIT) is a top-tier research university that prepares students to become leaders in the technology-dependent economy of the 21st century. NJIT's multidisciplinary curriculum and computing-intensive approach to education provide technological proficiency, business acumen and leadership skills. With an enrollment of more than 10,000 graduate and undergraduate students, NJIT offers small-campus intimacy with the resources of a major public research university. NJIT is a global leader in such fields as solar research, nanotechnology, resilient design, tissue engineering and cyber-security, in addition to others. NJIT ranks fifth among U.S. polytechnic universities in research expenditures, topping $110 million, and is among the top 1 percent of public colleges and universities in return on educational investment, according to Payscale.com.