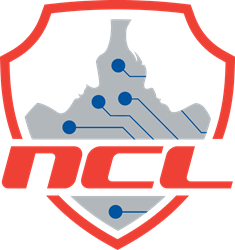 NCL is exactly the program direly needed by these rising young cybersecurity professionals.
Chevy Chase, MD (PRWEB) January 14, 2016
The National Cyber League (NCL) continues to produce cybersecurity talent by developing and validating knowledge and skills of students throughout the year. For their effort, the NCL highlights and applauds the top three ranked participants from the 2015 NCL Fall Season.
Through NCL's cybersecurity training ground, participants work individually (Regular Season) and in teams (Postseason) to solve real problems with deadlines under time, and in certain cases, technical and resource constraints.
Individually, Andrew Kwong from the University of California was first for the combined Regular Season games nationally, amongst more than 2,100 players. Second place went to Christopher Gardner, University of Maryland, Baltimore County, and third went to Greg Daneault, Rochester Institute of Technology. The top three schools overall in the Postseason game were Milwaukee Area Technical College in first, Massachusetts Bay Community College in second followed by Dakota State University in third. The NCL Regular Season leaderboard is available online at nationalcyberleague.org/regseason.shtml. The NCL Postseason leaderboard is available at nationalcyberleague.org/postseason.shtml.
"We're proud of all the 2,153 players from over 300 colleges and universities that competed in the NCL 2015 Fall Season. In addition to working through customized content in the NCL Gyms, these students had to rigorously demonstrate knowledge and skills based on various industry-recognized performance objectives," said Casey W. O'Brien, commissioner of the National Cyber League. "When all is said and done, it's not winning or losing that's important, it's continuing to develop knowledge and skills that will differentiate our participants in the increasingly important and rapidly growing information security workforce."
Fostering and validating information security skills in participants is complementary to traditional educational methods. The NCL offers free resources to assist faculty at two- and four-year colleges and universities to integrate the NCL into their classroom.
"The National Cyber League program was introduced this year as a required component for our Intro. to Computer Security course. The labs, Preseason, Regular season, and Postseason competition became an incredible catalyst for our Network and Security program. Our class retention and success rates significantly exceeded those of past courses. More importantly, NCL offered the opportunity and challenge to repeatedly do security rather than simply read about it. The NCL labs and competitions meet the students at all levels of skill and offer exercises to reward preparation effort as well as require tenacity and curiosity for success in competitions," said Joe Welch, computer science instructor at Hartnell College. "NCL is exactly the program direly needed by these rising young cybersecurity professionals."
The NCL events align preparatory hands-on lab exercises with real world challenges that measure a player's strengths and weaknesses across a range of industry validated learning competencies before producing an individualized Scouting Report. Companies seeking qualified talent can view these reports to evaluate and hire potential cybersecurity professionals.
The NCL is taking cybersecurity education to a new level. Webinars are now offered to educate faculty at two- and four-year colleges and universities on how to integrate the NCL curricula into classrooms. To receive notification of an upcoming webinar, subscribe to NCL newsletter.
About National Cyber League:
The National Cyber League (NCL) provides a cybersecurity training ground in a high-fidelity simulation environment that requires participants to work individually in the Regular Season and in teams during the Postseason. The challenges are designed for participants to solve real problems with actual deadlines under time, technical and resource constraints. The NCL provides higher education institutions across the country curricula to assist in student preparation for the events and professional certifications. Companies seeking qualified talent can access the NCL's Scouting Reports to evaluate potential cybersecurity professionals that have demonstrated skills in the NCL events. The NCL is where cybersecurity is a passion. To learn more, visit nationalcyberleague.org.