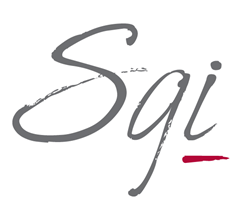 We are pleased to announce a number of new growth initiatives poised to position the company's travel brands to continue on their path of increasing market share in our offering of travel programs to destinations across the globe
(PRWEB) August 13, 2015
Sakkara Group International (SGI) with its flagship brands Central Holidays and STI Travel today announced a number of new growth initiatives poised to position the company's travel brands to continue on their path of increasing market share in their offering of travel programs to destinations across the globe.
-- Paris office Newly Branded "Central Holidays France" --
SGI's is newly opening a Paris office as "Central Holidays France" to reinforce the company's anchor brand across the globe. The business unit will focus on inbound destination management services aimed at catering to the ever-growing demand for experiential travel activities and authentically rich experiences throughout the country. Ideally situated in Paris and featuring insightful experts in travel throughout France, the office will operate as a full-service Destination Management Company for third party clients, travel companies, and tour operators and will work closely with its sister brands that offer travel in the region to provide even more one-of-a-kind experiences, excursions & activities as well as exclusive itineraries and VIP offerings.
"With the growing demand for immersive and enriching travel throughout Europe including Food & Wine programs, villa stays, heritage itineraries and very high-end, tailor-created travel programs increasing at such a fast pace, we have made the strategic decision to expand our focus in the region to cater more to the inbound travel demands coming from third party companies as well as from its affiliated brands including: Central Holidays, Journeys by Central Holidays, France Vacations, World On Skis, Mosaic Holidays, STI Travel USA, and STI Travel UK." said Baher Ghabbour, Chairman of SGI. "To finance the expansion of our growth activities, we will be redirecting resources from the outbound France sector of the travel business, which will position us ideally to increase market share on the inbound side."
The Central Holidays family of brands is known for providing authentically rich travel experiences via its destination experts in the countries that they present. With over 42 years of time-honored history in delivering outstanding travel programs, in-country offices to support travelers in destinations around the world, an acclaimed tradition of service, and a dedicated team of destination specialists that that know the ins-and-outs of the countries they serve – the benefits of traveling with them are vast.
"This is a great time in our history to enhance our inbound footprint in Europe -- we continue to be a leader in travel throughout Europe and the Mediterranean, our growth and emerging market strategies are succeeding with new travel programs introduced to exciting destinations throughout Cuba and other Latin American countries as well as destinations worldwide, and the growth potential in specific destinations -- like France -- particularly when it comes to customized travel for individual and groups, is tremendous," said Gianni Miradoli, CEO of Central Holidays. "We expect that the focus on inbound travel throughout France and its neighboring countries and branching out with our flagship brand via the name "Central Holidays France" will further bolster our brand awareness in the region and position us even better to serve our travel agent partners and their clients."
-- New GM Focused on Growing Outbound Travel at STI Travel UK --
As part of the company's growth activities SGI will also be hiring a new General Manager that will be based in the STI Travel UK office in London who will be responsible for further growing the company's UK outbound travel bookings to North America and South America – markets that are currently doing very well in the outbound UK segment.
-- Launch of Dedicated Latin America Division Lead by Industry Veteran Arthur Berman at STI Travel USA --
Additionally SGI is thrilled to announce expansion of STI Travel USA with the launch of its new dedicated Latin America division headed by travel industry veteran Arthur Berman who joins the company most recently having served as Executive Vice President for LATOUR. The addition of Berman and the company's growth initiatives in Latin America feature an expanded range of itineraries throughout Cuba, including religious-focused tours as well as enriching travel programs in destinations including: Peru, Brazil, Argentina, Costa Rica, Ecuador, Galapagos Islands, Bolivia, Chile, Panama, Nicaragua, El Salvador, Colombia, and Uruguay.
About Sakkara Group International (SGI):
Established in 1972, Sakkara Group International (SGI) is a global travel organization built on the concept of quality service and a friendly, time-tested approach to business. SGI owns and operates a worldwide portfolio of successful tour operators, hotels, and cruise companies. For more information on SGI, please visit their website at sakkaragroup.com.
About Central Holidays:
Founded in 1972, Central Holidays offers superior travel programs, value, and service to enchanting destinations across the globe. Destinations include Italy, Spain, Portugal, France, Cyprus, Greece, Turkey, and Croatia. The company also offers dozens of Mediterranean and European river cruise itineraries, worldwide ski programs, religious pilgrimage travel, as well as people-to-people educational exchange travel to Cuba! The company's sister brand, STI by Central Holidays, presents novel travel opportunities throughout Central and South America, Africa, and the Middle East. Central Holidays and its family of travel companies remain at the forefront of the global tourism and travel industry, offering the most diverse range of travel programs that support brand promises of reliability, expertise, and flexibility. For more information, contact Central Holidays at 1-800-935-5000 or visit centralholidays.com.
###