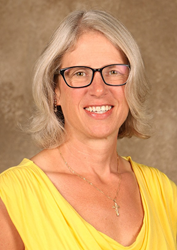 PALMYRA, Wis. (PRWEB) December 16, 2015
Standard Process Inc. announces four employee promotions at its company headquarters in Palmyra, Wisconsin. The promoted employees are Dawn Boley, Dan Marinez, Jennifer Schaefer, and Kristi Sokol.
Boley, of Whitewater, Wisconsin, was promoted to the role of business analyst in the company's finance department. In her new role, Boley analyzes reports for anomalies, trends and opportunities affecting the business, and leads specific projects to improve operations and profitability. Boley has been with Standard Process since 2001 when she started as a staff accountant.
Marinez, of Helenville, Wisconsin, was promoted to the role of raw material processing manager in the company's manufacturing department. As manager, he ensures all outputs meet established quality criteria and all work is completed by required dates, and proactively addresses barriers that may cause product quality issues, machine inefficiency and scheduling deviations. Marinez joined the company in 2001 as a production employee.
Schaefer, of Palmyra, Wisconsin, was promoted to external event coordinator in the company's marketing department. In her new role, Schaefer coordinates Standard Process' presence at all external corporate events, including dietary supplement industry trade shows. She joined the company in 2009, and most recently served as a convention assistant.
Sokol, of Milwaukee, Wisconsin, was promoted in the company's human resources department to the role of total rewards specialist. In her new position, Sokol coordinates Standard Process' employee benefits and compensation program, and manages all government required reporting and disclosures related to health and welfare programs, retirement plans and insurance. Sokol began her career at Standard Process in 2011 as a human resources representative.
To learn more about career opportunities at Standard Process, visit the Career Opportunities page at standardprocess.com or call 800-558-8740.
###
About Standard Process Inc.
For more than 85 years, Standard Process has been the visionary leader in whole food nutrient solutions. Headquartered in Palmyra, Wis., Standard Process offers more than 300 high-quality supplements with whole food and other ingredients through three product lines: Standard Process and Standard Process Veterinary Formulas supplements, and MediHerb herbal supplements. The products are available exclusively through health care professionals.
Dedicated to the whole food philosophy of founder Dr. Royal Lee, Standard Process' goal is to ensure that its nutritional supplements deliver the complex nutrients as nature intended. To accomplish this, Standard Process grows the majority of its ingredients on company-owned, organically certified farmland. The company uses state-of-the-art manufacturing processes to retain vital nutrients within each ingredient and employs high quality control standards, including adhering to the Food and Drug Administration's good manufacturing practice requirements.
Standard Process employs more than 350 people. The company is a recipient of the Platinum Well Workplace Award from the Wellness Councils of America and has distinguished itself as a leader and innovator in workplace promotion. In 2014, Standard Process launched Cultivate by Standard Process, a business that delivers scalable wellness solutions to impact individual employees and the overall company using onsite chiropractic as a central component of the program.
Standard Process is also distinguished as an exemplary environmental citizen. The company is a Tier I participant in the Wisconsin Department of Natural Resources' Green Tier program, which recognizes companies with strong environmental compliance records. For additional information about Standard Process, visit standardprocess.com.