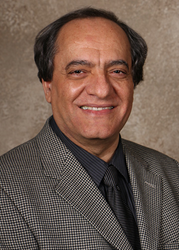 We are pleased that the study successfully validated the survival of miRNAs in edible bovine tissues.
PALMYRA, Wis. (PRWEB) September 25, 2015
Researchers at Standard Process Inc. recently published a paper confirming the survival and diversity of human homologous dietary microRNAs (miRNAs) in cooked and dried bovine tissue extracts. The paper, "Survival and Diversity of Human Homologous Dietary MicroRNAs in Conventionally Cooked Top Sirloin and Dried Bovine Tissue Extracts," published by PLOS ONE, a multidisciplinary open access journal, concludes that edible bovine tissues contain unique profiles of human homologous dietary miRNAs that survive thermal processes.
The research, conducted by the research and development team at Palmyra, Wisconsin-based Standard Process, is the first known research into the characterization and survivability of miRNA in processed consumable products of animal origin. To date, miRNA research has only examined the effect of miRNAs in milk and plant-based food. Little research exists on the profile of miRNAs in beef, which is consumed by millions of people worldwide, or in bovine tissue extracts used as ingredients in dietary supplements.
MiRNAs are short segments of ribonucleic acid (RNA) found in every cell of the body and are known to affect a host of physiological processes. While they themselves are non-coding, meaning they do not contain information to create proteins, they do regulate protein synthesis through binding to messenger RNA. Although it was previously thought that miRNAs could not survive digestion intact, current research suggests that in some cases these small protein segments may remain bioactive post-thermal processing.
Through this study, Standard Process researchers demonstrated that specific patterns of human homologous miRNAs are present in both conventionally cooked bovine meat, such as freshly-cut top sirloin, and dried bovine tissues. The data collected from this research can now be used as a foundation from which to select dietary miRNAs of a particular interest for quantitative analysis.
"When deciding to undertake this research project, the goal of Standard Process' scientists was to identify dietary miRNAs in edible bovine-based products, and also the effect of common preparation methods of the miRNAs present in raw tissues," said Ibrahim Abou-Nemeh, Ph.D., executive director of research and development at Standard Process. "We are pleased that the study successfully validated the survival of miRNAs in edible bovine tissues, and that it provides information required for the broader discussion on the nutritional relevance of meat-based miRNAs."
The research paper, "Survival and Diversity of Human Homologous Dietary MicroRNAs in Conventionally Cooked Top Sirloin and Dried Bovine Tissue Extracts," is available on PLOS ONE. To read more on studies conducted by the research and development department at Standard Process, please visit the Research and Development page on the Standard Process website, standardprocess.com.
###
About Standard Process Inc.
For more than 85 years, Standard Process has been the visionary leader in whole food nutrient solutions. Headquartered in Palmyra, Wisconsin, Standard Process offers more than 300 high-quality supplements with whole food ingredients through three product lines: Standard Process and Standard Process Veterinary Formulas supplements, and MediHerb herbal supplements. The products are available exclusively through health care professionals.
Dedicated to the whole food philosophy of founder Dr. Royal Lee, Standard Process' goal is to ensure that its nutritional supplements deliver the complex nutrients as nature intended. To accomplish this, Standard Process grows the majority of its ingredients on company-owned, organically certified farmland. The company uses state-of-the-art manufacturing processes to retain vital nutrients within each ingredient and employs high quality control standards, including adhering to the Food and Drug Administration's good manufacturing practice requirements.
Standard Process employs more than 330 people. The company is a recipient of the Platinum Well Workplace Award from the Wellness Councils of America and has distinguished itself as a leader and innovator in workplace promotion. In 2014, Standard Process launched Cultivate by Standard Process, a business that delivers scalable wellness solutions to impact individual employees and the overall company using onsite chiropractic as a central component of the program.
Standard Process is also distinguished as an exemplary environmental citizen. The company is a Tier I participant in the Wisconsin Department of Natural Resources' Green Tier program, which recognizes companies with strong environmental compliance records. For additional information about Standard Process, visit standardprocess.com.