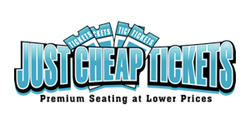 Dependable online ticket source JustCheapTickets.com is offering concertgoers affordably priced Rolling Stones tickets for North American events coming up this summer.
Brookfield, WI (PRWEB) April 13, 2015
Now that the news is out regarding the band's Zip Code Tour, fans are excited about obtaining good seats for a show that will take place in or near their hometowns. Fifteen cities will receive a visit from the rockers this year, and events have been set to take place from May 24 until July 15. The musicians will perform in such locations as San Diego, where the tour kicks off, Columbus, Dallas, Orlando, Nashville, Milwaukee, Raleigh, Detroit and Buffalo. The last show of the road trip, which is also the only Canadian event to appear on the tour schedule, will take place in Quebec City on July 15.
Visit JustCheapTickets.com for a great selection of cheap Rolling Stones tickets.
Rock music fans are ready to obtain Rolling Stones tickets upon availability on April 13, and they will be especially quick in purchasing seats that are affordable in price. The epic tour is providing the musicians with their first opportunity to visit North American stadiums since A Bigger Bang tour that took place from 2005 to 2007. Since the band has such a huge fan base, stadiums are expected to book easily and quickly for all shows.
The famous entertainers intend to keep their devoted fans happy with concerts that will feature special effects such as large video screens and a phenomenal stage that will come out into the audience. Concert attendees and performers will have a unique chance to interact and enjoy the live musical experience in the best way possible.
The Zip Code road trip is not the only exciting thing happening this year as far as the legendary band is concerned. The musicians also intend to re-release "Sticky Fingers," their successful 1971 album. This reissue version will contain audio outtakes that were never released before, and diehard rock music fans will want to acquire their own copy along with affordable tickets for an upcoming tour event that promises to be truly rewarding.
JustCheapTickets.com has no association or connection with any colleges or professional teams, artists, organizations, bands or performers that are featured on the site. JustCheapTickets.com is also not affiliated with any mentioned venues. Names and titles that appear in this press release are only for descriptive purposes with no implication, suggestion or indication that any type of partnership or endorsement exists.
About Us
JustCheapTickets.com has numerous cheap concert tickets to offer music fans, including Rolling Stones tickets, Van Halen tickets, and many others for exciting events coming up this year and beyond.
JustCheapTickets.com
Order By Phone
(855) 302-8733